UPDATE: Mercy Aigbe's Husband Lanre Gentry Opens up on their Alleged Marriage Crisis
Mercy Aigbe's estranged husband, Lanre Gentry, has insisted that he is not a wife beater as popularly reported.
According to Lanre, he had shown his wife love and support in the last seven years despite some unbelievable things he had seen her do and he endured for the sake of keeping the marriage and her image intact.
READ ALSO: Mercy and Lanre Gentry's Marriage Rumored To Be In Crisis| See Details Below
"Would she have been in my house for 7 years if I beat her? I don't know why she pulled such a picture stunt but I know the person that rented the house for her and the pictures and all are just stunts to paint me bad and gain sympathy.

You know where Mercy was before I married her and in 7 years, I think I have tried but she has other ideas and most of the things that I take from her, most men wouldn't take it and I hope she won't allow me to talk if she keeps smearing my name. I am trying to be calm because I don't want to use my hand to destroy what I helped create," Best of Nollywood alleges Lanre said.
Meanwhile, indications have emerged that Lanre may be prosecuted as the Lagos State Ministry of Women Affairs, has begun investigation into the matter after Mercy, mother of two, reportedly pressed charges against her husband for battery and assault.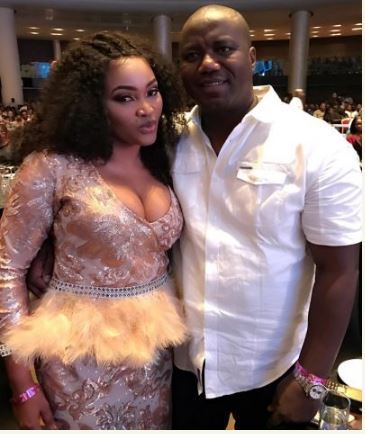 A top official with ministry revealed that the case has been brought to the attention of the body; stressing it is a matter of urgency due to the mandate given to the ministry by Governor Akinwunmi Ambode to crack down on domestic violence especially against women, Best of Nollywood, reports.
"Truly, the case is with us here. It was reported here by the victim herself, and because of the governor's zero tolerance for domestic violence, we are as a matter of urgency investigating the whole drama.

It is a good thing that it has also been brought to the public eye. We're still very much on top of the matter and we'll get it to its logical conclusion," he said.
She has not said a word on the issue till this moment even though she was alleged to have personally leaked pictures of her battered face and her domestic violence story to the media.
Reports state that Mercy was previously married to an Igbo man and had a beautiful daughter, Michelle, for him, but the union couldn't stand the test of time as it crashed few years later.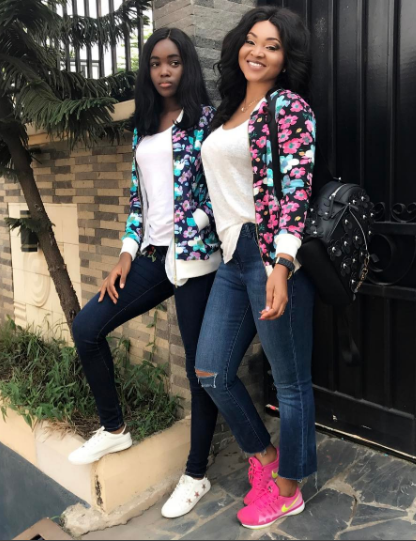 According to unconfirmed sources, Lanre, an American returnee, was said to have had three women, who all bore children for him before meeting and marrying Mercy.
Though his first wife is divorced from him, he was said to have impregnated one Opeyemi Amuda, who had his first son, Lanre, for him. Opeyemi, then a young girl was said to be a sister of his first wife's friend.
His first wife had just daughters then and he named Opeyemi's son, Lanre. It was gathered that the boy, who is 18 years old, lives with his grandparents in Egbeda, Lagos, while his mother is abroad and remarried with two other children.
After Opeyemi, Lanre dated and married an Igbo policewoman who had also left him.
According to sources, Mercy started dating him after his break up from the policewoman.
They were officially married in 2013.
Photo credit: Instagram