Linda Ikeji's Youngest Sister Benita Gets Engaged – PHOTOS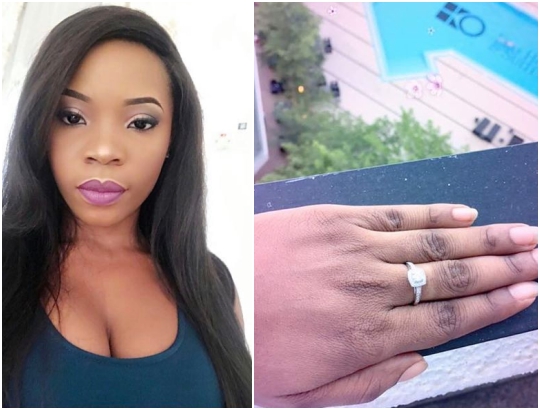 Celebrity Blogger, Linda Ikeji's youngest sister, Benita, who keeps a low profile, got engaged to her lover at Eko Hotel yesterday.
Her pregnant elder sister, Ogbonna Kanu's wife, Laura Ikeji announced the good news on her social media page saying;
"Yayyyyy congrats @like_benny my lil lil lil smally sister is getting married to the love of her life.. I'm happy for you boo. There's gonna be a lot of ikeji weddings this year. By God's grace. Amen. Enjoy"
READ ALSO: Newly Married Laura Ikeji Comes Under Fire For Saying "Marriage is not an Achievement" to Her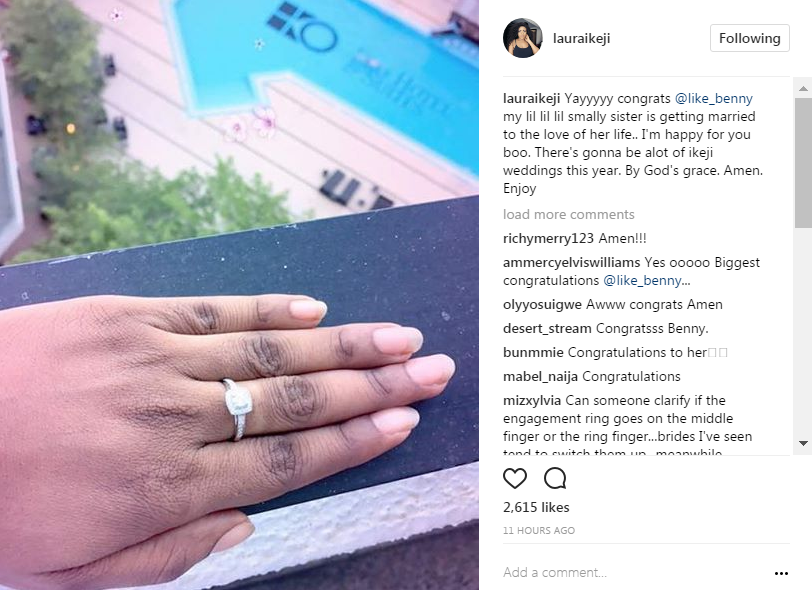 Congratulations to her!