"Why I don't like being referred to as single mum" – Actress, Regina Chukwu Speaks on Motherhood and Career in New Interview
Enugu state-born widow and mother of two teenagers, Regina Chukwu speaks in a fresh interview with Nigeria Today, on motherhood, career, and other issues. In the chat, the multi-talented actress revealed how she lost her husband more than 13 years ago, why she decided not to re-marry and more.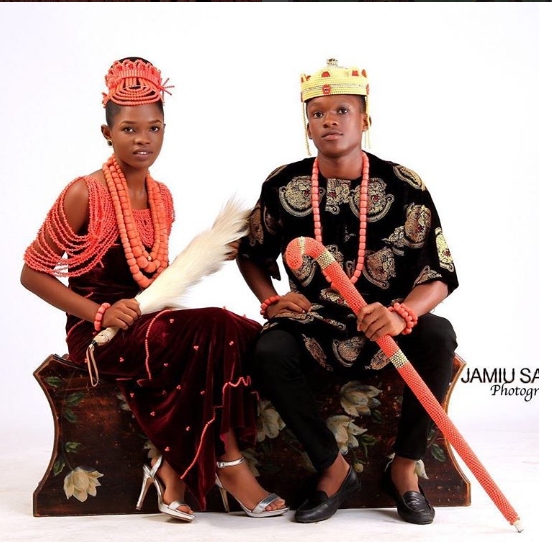 Her story is inspiring! Read excerpts below…
Losing your husband at a young age, how has the journey being like for you so far?
It hasn't been easy. I started career about 13 years ago and my kids were still very young at that time. But today, my daughter is 16 and my son is 14, I am grateful to God.
But not that they are grown up, it gives me more time to be able to pursue my dream to the level I want to take it to. Not that I have attained that dream, because I am yet to receive some awards that I want my name on, but so far, it has been great.
It is not that I don't worry about their welfare, but I have my mom and my siblings to fall back on their well-being, wherever I am not around.
READ ALSO: "Poverty almost made me abort my son." Actress Regina Chukwu Shares Emotional Story To Celebrate Son's 14th Birthday
So how is it like being a single mother?
I don't like being referred to as a single parent. The fact that I lost my husband does not make me a single parent. I just want to thank God for the way my children have turned out to be. I am my daughter's best friend.
You have also maintained a good look, what is the secret?
The fact that you have to watch what you eat is painful. I don't do gym, because the money get wasted, that is because I don't have time to go there.
READ ALSO: "It's Been 13yrs+ Since I Was Left To Cater For Them All Alone" Regina Chukwu's Emotional Words To Late Hubby
How true is the talk that it is expensive to be a star?
I don't agree to that; it is how you want to portray yourself to the world. I don't go out of my way to satisfy people or make them believe I live an expensive life. The fact that you are a star does not make you different for other people.
That is my belief. Whatever I don't have, I am satisfied. I don't go 'borrow-posing' and claiming to be what I am not.  Whatever I want to do in life, I consider my kids first; that is because they are old enough to read, see and hear what goes around. When I wanted to pursue this career, my mother called me and told me her stand.
Pointing out some things like her stand in Christianity, and told me to always put the future in the picture first before taking any decision. What she meant was that anything I do now will still come around to either affect my future or stand as a breakthrough for me.
Is it because of your kids that you have decided not to remarry?
Actually, it is because of them that I decided not to remarry then. Like I said earlier, I won't call myself a single parent, because I am Igbo; the fact that you have lost your husband does not mean that you are still not married to that family.
So as it is traditionally I am still married to my husband family; I am still their wife and if they want to do any family function, I am considered and called upon. I still belong to the community wives meeting. When my husband passed away, I was called and asked if I wanted to remarry. The condition was for me to leave their children and go ahead. But I looked at my kids and they were still very young and I decided to stay. My children have been asking if I won't remarry; they want a baby sister or brother. But I don't know what God has in plan for me. I am open to whatever God is says will happen to me.
Are you saying you are free now from your late husband's family?
If I decide to remarry now, it means whoever I want to get married to will pay my bride price and my parents will then go back to my late husband's family to return the bride price they paid on me. It is tradition telling them this lady is no longer your wife. But when it is not done, I still remain their wife. I still paid my mother-in-law a visit last year.
Photo credit: Instagram