AMAZING! 62-Year-Old Nigerian Man & his 57-Year-Old Wife Welcome First Child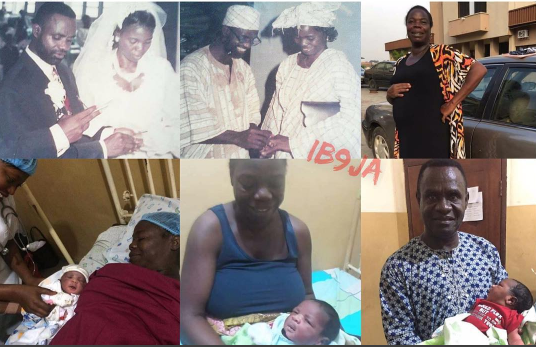 It's never too late for your miracle!
This incredible story of a 62-year-old Nigerian man, Deacon Owoade and his 57-year-old wife who welcomed their first child on the 16th of May, 2017 after being barren for years, is currently making headlines.
The soul stirring testimony, supported with photos of the healthy baby and the aged parents, was shared on Facebook by an individual named Yomi Babalola.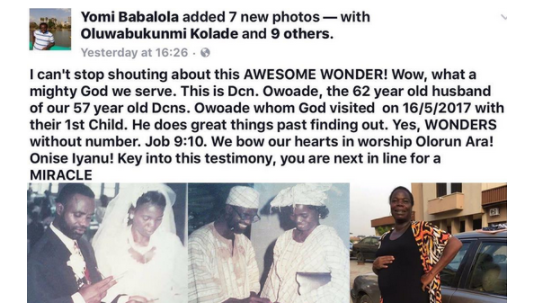 "I can't stop shouting about this AWESOME WONDER! Wow, what a mighty God we serve. This is Dcn. Owoade, the 62-year-old husband pf our 57-year-old Deacon. Owoade whom God visited on 16/5/2017 with their 1st child.

He does great things past finding out. Yes, WONDERS without number. Job 9:10. We bow our hearts in worship Olorun Ara! Onise Iyanu! Key into this testimony, you are next in line for a MIRACLE!"
Big congratulations to the couple!
Photo credit: Facebook