Mother of 6 in Trouble for Allegedly Pouring Acid into her Mother-In-Law's Food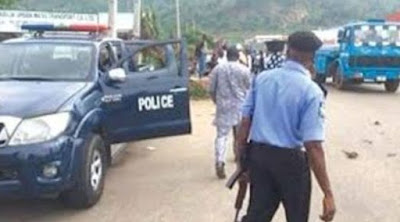 The State Criminal Investigation and Intelligence Department (SCIID), Awka in Anambra State has started investigation into the case of a housewife and mother of six, Chinasa Okoronkwo who allegedly attempted to kill her mother-in-law by poisoning her food with acid.
P.M.EXPRESS reports that the investigation followed a petition written to the Commissioner of Police by Okonkwo's family through their lawyer, Barrister Solomon Uzoigwe.
The incident happened at Umudim village in Umuchu town, Aguata Local government, according to Police sources at SCIID in Awka, which led to the arrest of Chinasa, who is now on administrative bail.
It was gathered that Chinasa's husband, Paullinus married her some years ago and they had six children despite the fact that her husband had mental challenges.
The petition stated that Chinasa tortured the old woman to die but did not succeed. She allegedly injected the battery acid in the beans which she presented to her mother in-law which she ate. She became sick and was taken to a hospital where she eventually became paralyzed.
According to the petition, Chinasa accused her of not dying after her age-mates have died which was a burden to her as she's taking care of the woman because of her old age.
At the police station, Chinasa denied the allegations despite the fact that three Okoronkwo family members namely Dominic Enemuo, Victor Enemuo and Linus Okoronkwo confirmed she did so in the petition.
However, the embattled Chinasa told the police that it was a gang-up to throw her away from her matrimonial home. She claimed she was the one taking care of the aged woman and her husband's relations are abroad and she had not complained to anybody that it was a burden to her.
The incident has become an issue in the community, some say the allegation might be true, others think it could be a way to send her out because her husband does not have the mental capacity to control her.
Police sources say Chinasa will be prosecuted if found culpable for the alleged offence.