UNIOSUN Shut Down Due to Unwarranted Attack On Students & Lecturers by Air Force Men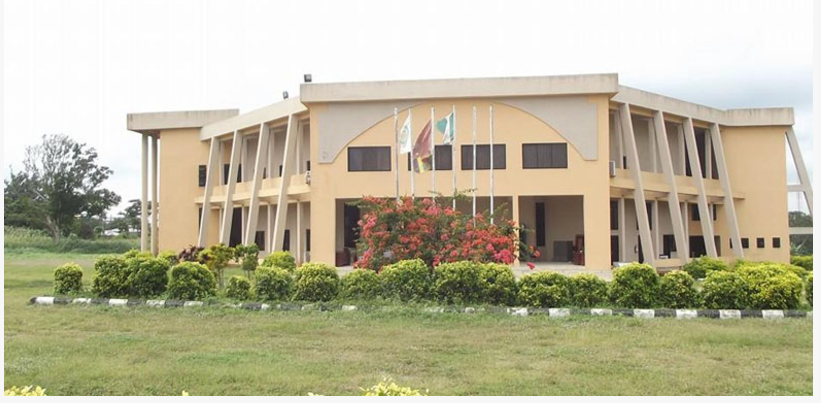 Students and lecturers of the of the Osun State University, College of Education, in Ipetu Ijesa, were attacked and injured by the men of the Nigerian Air Force Institute. No reason was stated for the attack, but many students told Punch that the naval man were in the habit of always terrorizing the campus.
The air force men were reportedly armed with guns, cutlasses and sticks. They arrived on the campus in patrol vehicles and Armoured Personnel Carriers and descended on lecturers and students. No fewer than 11 students were  injured in the attack, while some lecturers and other workers were also injured by the military men, who used gun butts, cutlasses and sticks on anybody that they saw.
Femi Abanikanda, who is a lecturer at the school, and was unfortunately one of the many people who got injured, narrated his ordeal to newsmen:
"I am in a hospital now for treatment. My head is swollen; I have a cut close to my ear. There are bloodstains all over me. These people are not supposed to be living close to human habitation.  The Air Force Institute of Safety is supposed to be a source of benefit to the community, but their presence here has been bringing tales of woes. They slapped Dr Yusuf (another lecturer) and beat everybody they saw with sticks. I have never seen that kind of barbaric act. They should be relocated far away from where human beings are living"
The Dean of Student Affairs, Adebimpe Adigun, said the attack on the campus was bloody. She told news men were she tried to intervene on the rampage, but the men warned her that she would be shot if she came closer to them.
"They (air force men) came to our campus. They beat up members of staff and students. There are some students, who we have not seen up till now. Six of our students have been admitted to a hospital; five were treated for injuries. Two members of staff were also wounded by the military men. They did not fire a single shot, but they beat up students and injured them. They also beat up our workers. I knelt down and begged them, but they did not listen.  I called their commandant on the telephone to help talk to his boys. I think he did that because they have left our campus now. But we have yet to see some of our students, who ran inside the bush to escape the attack."
The Commandant of the Air Force Institute, Air Commodore Ayo Jolasinmi, when contacted  by newsmen disclosed that he was not in town, but that they matter was being investigated. He assured correspondents that if any of the air force me were found guilty, they would be dealt with accordingly.
"The air force is a highly professional service. We don't tolerate any act of indiscipline. I am not in Ipetu Ijesa or anywhere close to Osun State now, but we are investigating whatever happened today ( Tuesday). If anybody on our side is found culpable, he will be dealt with according to the laid down procedure. We don't tolerate indiscipline and we don't tolerate brutality and we will not sweep anything under the carpet."
Following the unfortunate incident, the management of the Osun State University has closed down the school for a one -week break to allow students recuperate mentally and emotionally.