Zuckerberg Receives Honorary Degree From Harvard 12 Years After Dropping Out | Acknowledges Mum
Yesterday was a very memorable day for Facebook CEO, Mark Zuckerberg, as he received an honorary degree from Harvard University 12 years after dropping out. Reports state that receiving the degree is a very sentimental milestone for the father of one and expectant dad of baby number 2. He is said to have dropped out from the same university 12 years ago to work on the multi-billion dollar social media enterprise we now call Facebook.
He shared a photo of himself with his parents, holding his award and captioned the photo:
"Mom, I always told you I'd come back and get my degree."
Mark was part of Harvard's class of 2006 before he dropped out to develop his social networking site, Facebook that he founded in 2004. He teared up while delivering his honorary speech, sharing that just finding your purpose is not enough. He also shared in a Facebook post that the key to making the world a better place would be to create a world where every young person can utilize their potential, and not just discover it.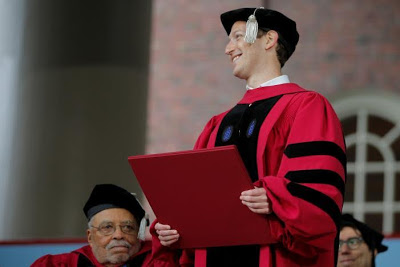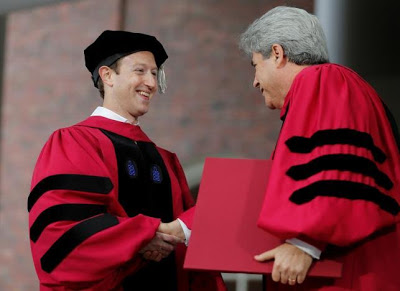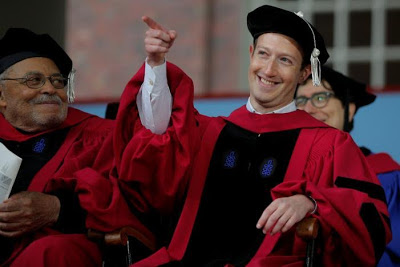 Watch his emotional speech below:
https://www.facebook.com/zuck/videos/10103748609129051/
Video & Photo Credit: Facebook