"Please pray for me, I'm very sick" – Blogger Kemi Olunloyo Cries Out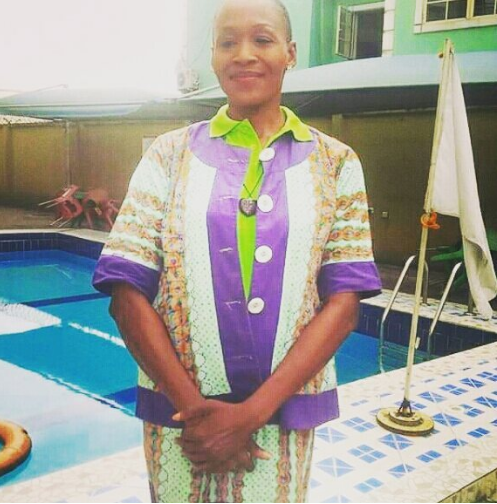 Four days after regaining freedom from Port Harcourt prison, controversial blogger, Kemi Omololu Olunloyo, who is  daughter of former Governor of Oyo State, has cried out for help on her Instagram page over the state of her health.
The HNN Africa boss, 52, who was arrested on the 14th of March 2017 and released on the 5th of June is also soliciting for help to cover up her legal expenses.
According to her, she has really lost weight and her body has changed in the last 81 days she spent in the prison.
READ ALSO: New Reports Say Actress Iyabo Ojo's Defamation Suit is why Kemi Olunloyo was Rearrested after Being Granted Bail
She shared the above photo and wrote;
"THANK YOU #HNNAFRICANS FOR THE OVERWHELMING SUPPORT

HOWEVER

4:30am June 9th 2017

I have fallen extremely sick as I got home since Wednesday 7th June 2017. I left #PHMax Monday with #Typhoid fever, asthma, back pain and now I'm vomiting with high fevers. Pls pray for me. I am not used to the food at home anymore. My body changed in that 81 days.

I will be hospitalized 8:30am here in #Ibadan. I'm fainting and having breathing problems. I have lost weight and I am overwhelmed by the prison chores.

The outfit I'm wearing was sown in prison at our sewing workshop, the brown pendant was made in the men's side by Ogoni militants and reads Kemi #1journalist and the green shirt was what we wore for the prison Olympics. Remember to donate to my trial travel fundraiser expenses. June 20, day 5 of trial.
I'm very very SICK!

Bye for now.

#KemiOlunloyo"
Recall that the investigative journalist was remanded in a Port Harcourt prison for allegedly publishing a letter sent to her by one of the members of
Salvation Ministries
in Port Harcourt, claiming that the General Overseer of the church, 
Pastor David Ibiyeomie, 
was secretly dating Nollywood actress
Iyabo Ojo 
(
read here
) and some other actresses.
Get well soon!
Photo credit: Instagram