Single Mum, Uche Ogbodo Reveals Her Triumphs and Pain After Crashed Marriage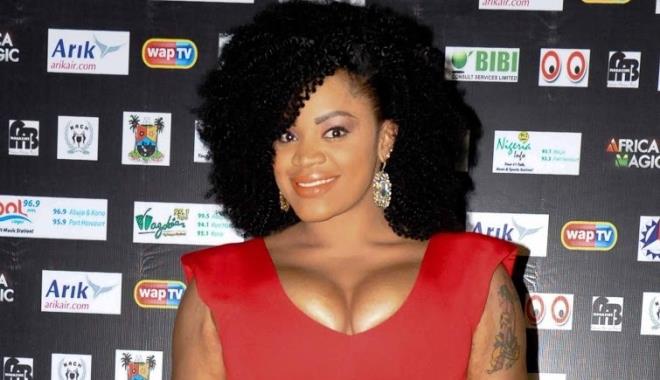 In an exclusive interview with Vanguardngr, one of Nollywood's leading ladies, Uche Ogbodo whose marriage to a footballer crashed just as soon as it started tells us where she is right now as a single mum and her outlook in life.
On single motherhood, she reveals, "Life is more fulfilling for me. As a single mother, life is more fulfilling than it would have been as a single girl without a child. Though, I'm still single and unmarried, but I would say if I used to be too emotional, needy or petty, all that is gone, my child fills that vacuum for me. When I want to look into someone's eyes and feel loved, I have all that in my daughter. She has helped me rebuild myself. 50% of the woman I have become comes from my having a baby. It has turned me around to the very destiny I was born to accomplish."
On starting a new relationship, she says,"I'm still hoping to find that wonderful human being that would fill the remaining part of my needs. I'm open to anything. Yes, I'm dating, but I haven't found the one. What's your idea of 'the one'? I don't like to say, because you never know. Back in the days, I used to say this is the kind of man I want and all that but you know, we're women and when a different kind of man comes and lies to you, you just fall head over heels. In the past, I always painted pictures, but eventually I fell for the wrong person. So, let God give me the kind of man that he knows is best for me. I'm open to that different kind of man that is not in my picture.
The light-skinned actress who revealed she's not on speaking terms with her ex and father of her child because he doesn't keep in touch, says her new trimmed look is all in the package of becoming a better person.
She says, "You can't keep saying 'I want to be successful' when you don't look successful. You need to work on yourself, though it takes a lot of endurance and discipline. To get there, I knew I had to grab it 'by fire by force' and it has to begin with my appearance. I have to impress people, so that my looks will match my name. My former body was banging but not exactly how I wanted it. I want the banging killer body and this (my new body) is killing it (Laughs).
On the growing baby mama trend, the provocative actress reasons, "I'm a single mother already. It happened by fate. I never wanted it to happen this way. I wanted to be married. I think it's an individual thing. I don't judge people. If you think you don't want to get married, you just want to be a baby-mama. For heaven's sake, it's your life. But if you think that marriage is what works for you, then all well and good. I want to get married. I need a partner in my life, because I don't think I want to spend the rest of my life alone with my children. Even at this age, my daughter keeps asking me about her father. She has never seen him. This isn't what I want and it hurts me sometimes. But what can I do and I am hoping that I can get a good daddy for my daughter. I don't want a daddy that would hurt me and my child, but one that would love us both. So, I'm not in a hurry. I pray that someday I will be able to say to my daughter 'This is your daddy', because every time she asks I never say anything."