Breaking News: Kemi Olunloyo is Married!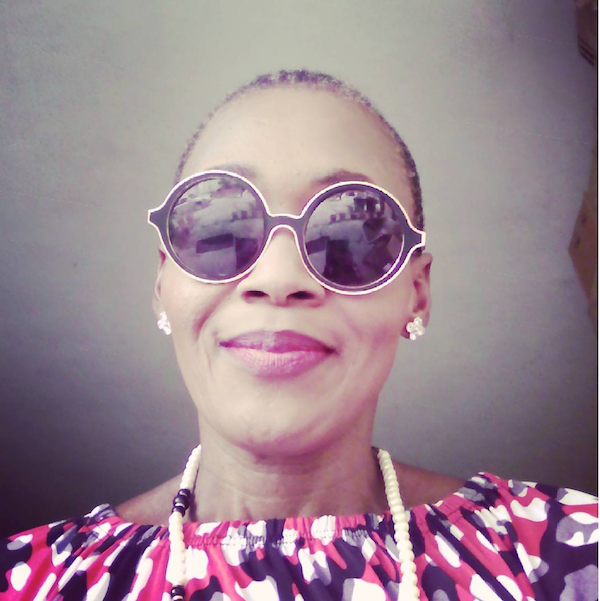 Self acclaimed journalist and daughter of former Oyo State Governor, Kemi Olunloyo says she is married.
The controversial woman who was recently incarcerated for allegedly reporting a fake news about yet another Port Harcourt based controversial Pastor revealed she got married during her short stay in prison.
In her own words, Kemi reveals below…
kemiolunloyo#BREAKING
I GOT MARRIED LIKE I PROMISED TO IN 2017. Yes I got MARRIED to someone in prison. This is my FIRST SUNDAY away from #PHMax prison. I lean towards Catholism and Islam which I grew up in and attended the Catholic church inside the prison. There are up to 4 churches and a mosque in there plus the Pentecostal churches that visits inmates weekly and bring us the word of God and provisions. I became a "bible reader". The same bible I ripped in 2016 as being a "storybook" of fiction may have been real. I studied what the prophets of old said. It seems unreal but these things likely happened.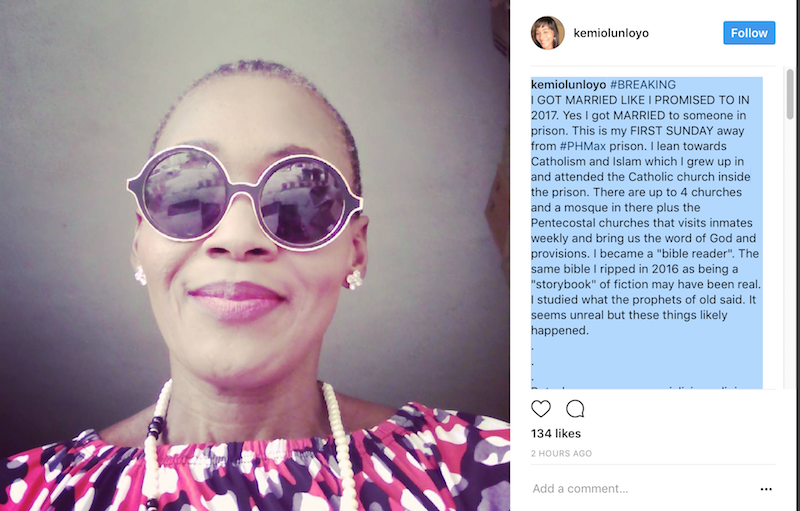 But why are we commercializing religion and brainwashing the congregation? I will become a Woman of God very soon and use my prophetic abilities and bible story knowledge to apply wisdom to your lives. Prison always make all inmates spiritual…right? .
Hell No! Jesus shows up in the most expected places. Unlike the enemies of the #freethesheeple movement who are so Christ obsessed? I did not find #Jesus. He found me! Jesus is my first and new HUSBAND! I have never been married or divorced in my entire life. This will be an everlasting relationship.
Say Alleluia! May God forgive your sins too! Dont be obsessed with religion. Minimize!
#HAPPYSUNDAY to all of you and my former inmates. My seat in the front row near our Catholic female leader and 76yo #MamaOwerri will be empty today as Father tells the church about my release last week.
Click #HNNReligion and explore.
#MadamKOO
#KemiOlunloyo