Shocking Revelation! Late Princess Diana Endured Marriage Crisis & Extreme Depression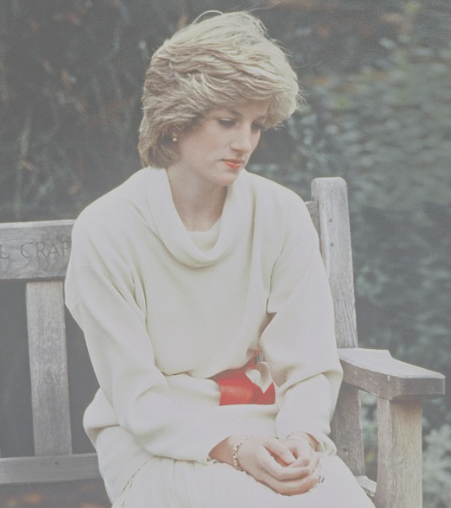 To the world, Princess Diana and Prince Charles were a match made in heaven. But as they say, all that glitters is not gold. New findings reveal that their marriage was troubled.
According to reports, in 1991, she was sad about Prince Charles' rekindled relationship with Camilla Parker Bowles. So she took an extraordinary step of recording her innermost feelings for author Andrew Morton, so he could write her biography, Diana: Her True Story — this was based on the condition that her involvement was kept secret. Provocatively, it exposed the devastating truth about her collapsing marriage and misery within the Royal Family. Now, 20 years after her death, the book is being republished with the transcripts of Diana's recordings.
In one of the recordings, Diana recalled her stay at Sandringham, the Queen's Norfolk residence in January 1982 when four months pregnant with Prince William, she threw herself down the stairs. Read below what she says in tape:
"When I was four months pregnant with William I threw myself downstairs, trying to get my husband's attention, for him to listen to me.
I had told Charles I felt so desperate and I was crying my eyes out. He said I was crying wolf. 'I'm not going to listen,' he said. 'You're always doing this to me. I'm going riding now.'

So I threw myself down the stairs. The Queen comes out, absolutely horrified, shaking ; she was so frightened. I knew I wasn't going to lose the baby (though I was) quite bruised around the stomach. When he came back, you know, it was just dismissal, total dismissal. He just carried on out of the door.

I knew what was wrong with me, but nobody else around me understood me. I needed rest and to be looked after inside my house and for people to understand the torment and anguish going on in my head. It was a desperate cry for help. I'm not spoiled ; I just needed to be allowed to adapt to my new position.

I don't know what my husband fed her (the Queen). He definitely told her about my bulimia. And she told everybody that was the reason why our marriage had cracked up, because of Diana's eating, and it must be so difficult for Charles.

Prince Philip was also sympathetic to his son. During a ferocious argument with Diana, Charles told her that his father had agreed that if the marriage wasn't working after five years, he could go back to his bachelor habits.

It was at the Expo (visit to Expo '86, a world transport and communication fair in Vancouver) where I passed out. I had never fainted before in my life.

We'd been walking round for four hours, we hadn't had any food and presumably I hadn't eaten for days beforehand. When I say that, I mean food staying down.

I remember walking round, feeling really ghastly. I didn't dare tell anyone I felt ghastly, because I thought they'd think I was whingeing. I put my arm on my husband's shoulder and said: 'Darling, I think I'm about to disappear', and slid down the side of him.

Whereupon David Roycroft and Anne Beckwith-Smith, (royal maids) who were with us at the time, took me to a room.

My husband told me off. He said I could have passed out quietly somewhere else, behind a door. It was all very embarrassing. My argument was I didn't know anything about fainting. While Anne and David were bringing me round, Charles went on around the exhibition. He left me to it. I got back to the hotel and blubbed my eyes out.

But it was all very strange. There were so many forces pulling me and I didn't have a clue which way to turn.I didn't get any choice over the people I met for therapy. I didn't take to either of the doctors I was seeing.

One of them drove me mad. He seemed to be the one who needed help, not me. The other would ring me at 6 o'clock, and I'd have to explain to him the conversations I'd had with my husband throughout the day. There weren't many conversations — more tears than anything else.

On the outside, people were saying I gave my husband a hard time, that I was acting like a spoiled child. But I knew I just needed rest and patience and time to adapt to all the roles that were required of me overnight. By then, there was immense jealousy because every single day I was on the front of the newspapers. I read two newspapers, albeit I was always supposed to have read them all."
Photo Credit: Facebook