Toke Makinwa Has Important Advice for Women who Fight Over Men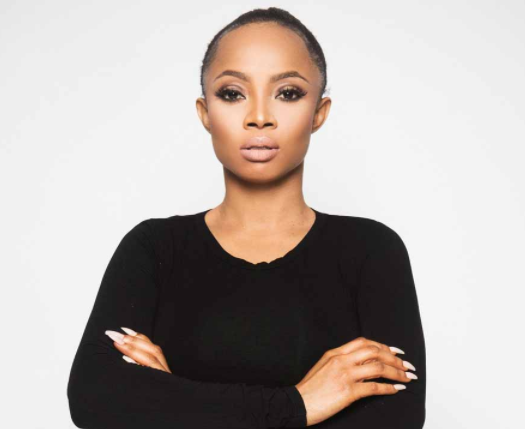 Award winning multi-media Personality, Toke Makinwa, has an important piece of advice for ladies who fight over men.
According to her, a good man will never put a lady in the position of arguing or battling over him with another woman.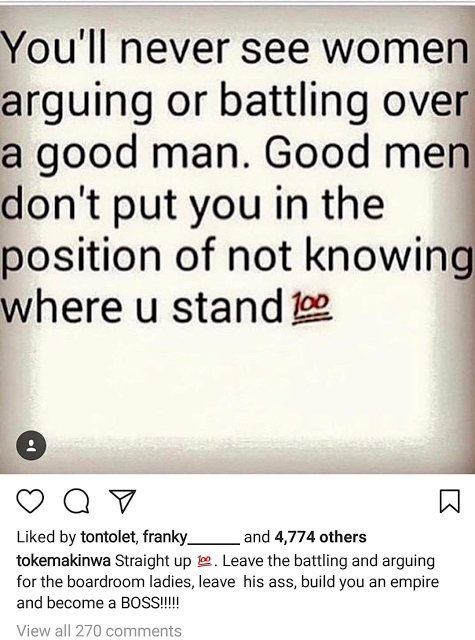 "You will never see women arguing or battling over a good man. Good men don't put you in the position of not knowing where you stand."
She shared the quote above via Instagram minutes ago and wrote;
"Straight up 100%. Leave the battling and arguing for the boardroom ladies, leave his ass, build you an empire and become a Boss!"
This is coming after Comedian AY's wife, Mabel Makun called out pregnant CEO of Oasis Medspa, Freda Francis, in an Instagram rant yesterday, asking her to leave her family alone while sharing screenshots of a raunchy conversation between her hubby and Freda (read here).
READ ALSO: "So what if I impregnated Freda Francis?"– Comedian AY Replies Critics
Good advice!
Photo credit: Instagram