Tonto Dikeh Dresses Like a Man to Represent Son's Dad at Father's Day Celebration at School | See Estranged Hubby's Reaction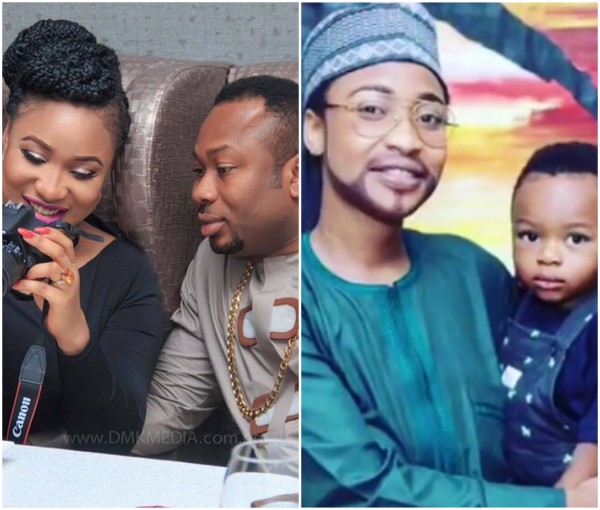 https://www.instagram.com/p/BVaA3Oon1l1/?taken-by=tontolet&hl=en
Nollywood super mum, Tonto dikeh is determined to play the roles of both mom and dad to her son, King Andre, seeing as her relationship with estranged hubby, Oladunni Churchill, is currently on the rocky side.
Determined to play father to her son, the actress showed up at his school dressed up as a man for father's day celebration.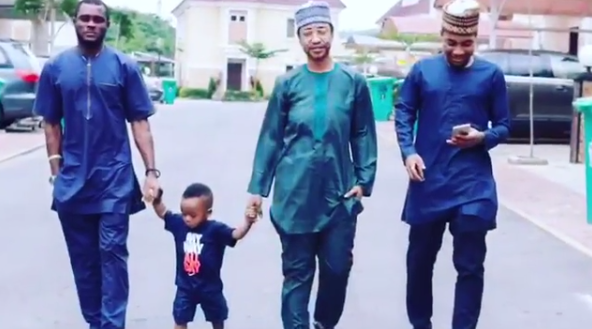 She shared video clips and photos she took at the event, and wrote:
"JUICY MAN's(KINGY) School father's day celebration today.. I Showed Up For my Son.. #PROUD MOTHER #KINGTONTO #KINGY #CHAMPIONS #I AM BLESSED #I AM A WOMAN,I AM STRONG,I AM BLACK AND I AM PROUD OF THESE.."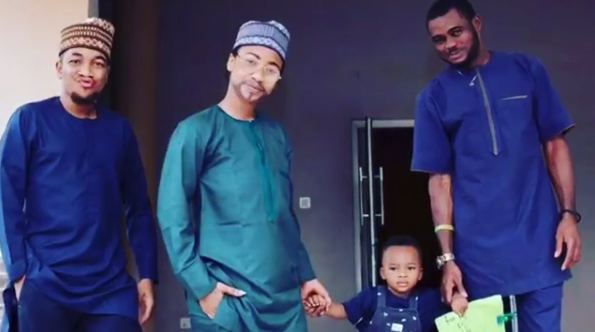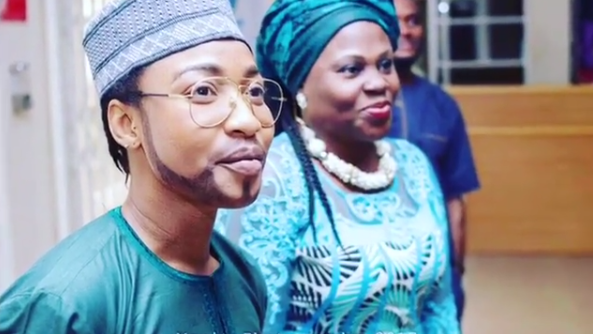 Following the viral photos, her estranged husband, Olakunle Churchill, who according to reports have not had access to their son since she left him, has reacted to this with a cryptic message.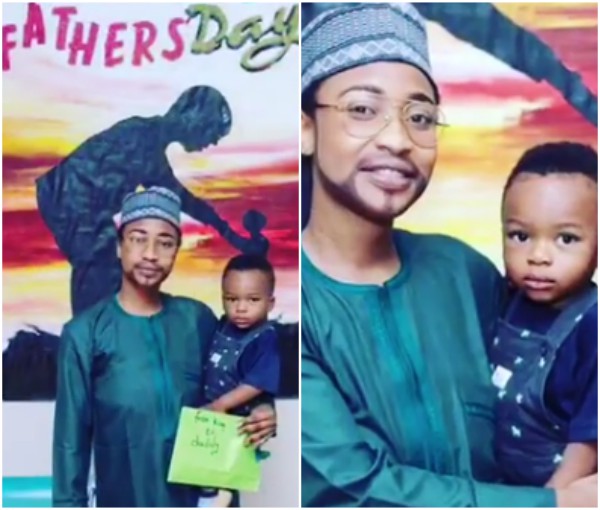 Dropping a message on the Instagram photo he shared, he said: 'Don't play the victim to circumstances you created.' Churchill further wrote:
"It's cruel and it's unfair.

You are lying to yourself because you seek comfort. Well comfort is overrated. You are lying to yourself because you are scared of the unknown. But you must stop. To continue lying will eat away at your soul, causing you untold amounts of future pain.

A lie is something that you make yourself believe in order to make life a little easier. A lie is a paradigm under which you operate to avoid pain. A lie will destroy you, inside and out. A lie is something you want to believe because to consider the opposite would hurt your ego.

Sometimes the difference between a lie and the truth can be subtle. Sometimes your brain will try to "logically" trick you into believing a lie. I cannot give you a definitive guide on how to differentiate between the two; I am not you and I do not understand your specific circumstances, motivations, and desires. I can, however, give you some tips to guide you to make decisions that will serve you well.

DM me for guidelines"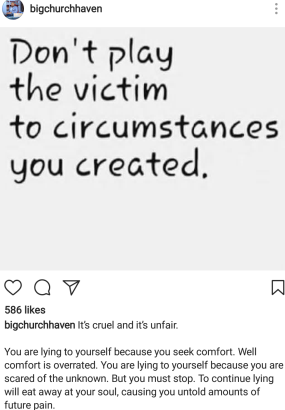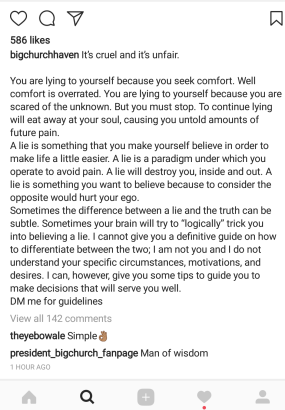 Dikeh's marriage with Churchill crashed earlier this year over claims of infidelity and battery (read here).
Watch…
Photo credit: Instagram