Gang of Female Child Traffickers Busted in Imo State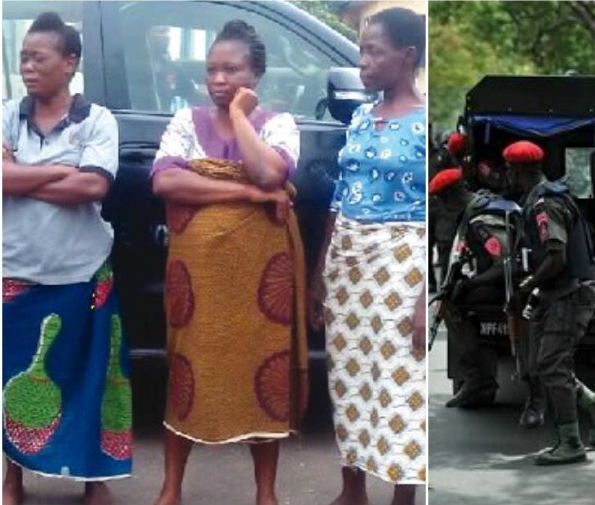 A gang of women who specialise in human trafficking have been busted by the officers of the Imo State Police Command, after they reportedly sold a 3- year-old boy in Ngor Okpala LGA of the state for N600,000.
The suspects are Chinonye Okere, Joy Ama, Eucheria Amadi, Pauline Uzoamaka and Nnenne Okere.
When interviewed, the prime suspect, Okere, who allegedly stole the child at a funeral ceremony confessed to the crime, but stated that one police man, Felix, planned and executed the criminal act with her.
READ ALSO: Newborn Baby, Other Kids, Rescued From Notorious Child Trafficking Couple in Imo
She said that her husband and one other person she named as being part of the crime, Rose, were on the run.
The alleged buyer, 55-year-old Uzoamaka, who told newsmen that she lived in Lagos, said she bought the child for N600,000 from 54 year-old Amadi in Nnewi, Anambra State in April.
According to Punch, the Commissioner of Police Chris Ezike, commended the Surveillance Unit of the command, led by Bassey  Asamba, a superintendent of police, for doing a good job and for going the extra mile to Lagos to rescue the child.
Ezike said the traffickers' acts could best be described as shameful.
Photo Credit: Punch