9 Healthy Activities To Kill Time as Your Due Date Approaches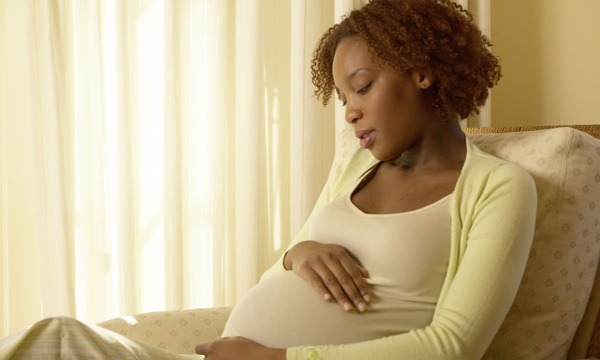 Mark Wealth
It's been about 32 weeks give or take and a few more to go! You've come a long and you can now see the finish line as you approach your due date. But these last few weeks of nurturing another human in you is making you somewhat anxious. You can't wait to be 'normal' again and probably contemplating using castor oil to jump start labour contractions. Don't do that: experts say it's dangerous for you and baby.
To cope with your waiting period…distract your anxiety by investing your time into these constructive activities that will benefit you after the baby is born.
1.  Write A List of things you think would be helpful after the baby is born. What kind of meals would you like to eat after giving birth?
2. Read At Least a couple of books on delivery, labour, breastfeeding and child care or read a novel for a complete escape.
SEE ALSO:Dear MIMsters: I Am Pregnant With Another Man's Child and I'm Scared to Death
3. Go Shopping for baby's items, food stuffs and ingredients you'll need to make those healthy meals you read about. The walking will also do you some good and prepare you for smooth delivery.
4. Cook And Clean for postpartum purposes. Cook meals and keep them in the freezer so you won't have to stress yourself or someone else after giving birth. Remember you'll be busy taking care of baby and getting much needed rest. You can also do some cleaning but don't over exert yourself.
According to www.tommys.org, expectant mothers have been using the chore of scrubbing the floor on their hands and knees as a means to getting baby in a good position for easy delivery. Working in this position for about half an hour every now and then would be helpful.
5. Mock Labour Drills would require your partner's participation. Try and rehearse how quickly he can grab your needfuls, get you out of the house, into the car and down to the hospitals while making calls if the need arises. It could be fun. One of these drills might just happen to be the real thing.
Oh! Lest we forget, you could also get a bag packed with the necessary stuff you'll need at the birthing place. It should be kept in a place where you can easily reach it.
SEE ALSO: Does Breastfeeding Make them Boobs Sag? Health Practitioner, Olubunmi Aiyedun Answers this Question
6. Hang Out with friends and family. Go watch a feel-good movie with a happy ending. Laugh at yourself and all the inconveniences of carrying the bump and waddling around like a penguin or duck. Have sex…With your spouse, of course.
7. Prepare Baby's Room. Hang the toys if you want to. Paint the walls and arrange the crib in the best place, away from the windows I suppose, and not directly under a fan. Maybe baby is going to be sleeping in your room, mark out where everything should be.
8. Join a support group with others mothers you meet at your antenatal sessions at the clinic. You could become great friends who can rely on each other after birth, hopefully.
SEE ALSO:First Time Mom Gives Touching Account about Childbirth: "The Birth of Naomi"
9. Rest cannot be overemphasised. Labour pains and the process of giving birth is going to take its toll on you so try to relax; your body needs it. Take a shower and go to a quiet place in the house, preferably with dim lighting. Draw the curtains if it's daytime. Play some soothing music on your ipod or phone and just relax.