Mary J Blige Slams Ex Hubby During Her BET Awards Perfomance | His Reaction will Leave You Speechless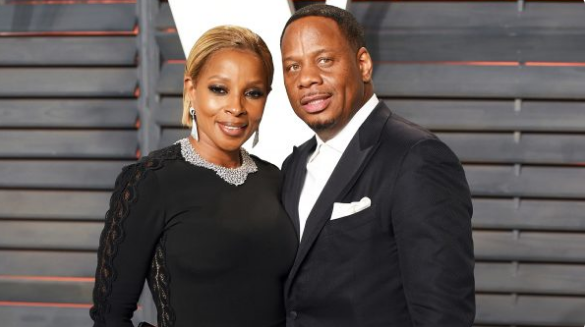 Soul singer Mary J. Blige aired her dirty marital laundry, and dissed her ex-husband, Kendu Isaacs, at last night's BET Awards.
Slamming Isaacs, who is also her former manager, for alleged extramarital affairs and poor financial management, the Grammy-winning singer refused to mince words and let it all out for viewers of last night's ceremony before going on to perform her latest singles, 'Love Yourself' and 'Set Me Free' – the latter of which features the lyrics "there's a special place in hell for you."
Mary J. Blige had stepped off the stage at the 2017 BET Awards and delighted many with her performance. However, ex Kendu appeared unimpressed. It wasn't long before Ken took to Instagram to criticize her performance by posting a photo with the following caption:
" That intro was so forced , Okay it's time for me to tell the truth."
READ ALSO: Mary J Blige Files For Divorce From Husband, Kendu Isaacs, After 12 Years
Moments after the first post however, he started singing a different tune.
According to TheyKnowInfo Isaacs, who is currently in the midst of a bitter divorce with Blige, took to Instagram and posted a photo of her with the following caption:
" I love you to death, Mary J Blige. i can't even begin to understand why you are going on about this the way you have been. I never wanted to discuss our lives airing the laundry. You know me better than that. You and I  really need to talk and stop all these negative nonsense. I love you and I will always love you regardless of your action."
https://www.instagram.com/p/BVyXgF7A1fF/?taken-by=theyknowinfo
Aww! We do hope they work this out properly.
Photo Credit: Instagram/TheyKnowInfo