"Sexual Education Should Be a Compulsory Subject Taught in all Schools to Reduce Rape" – WARIF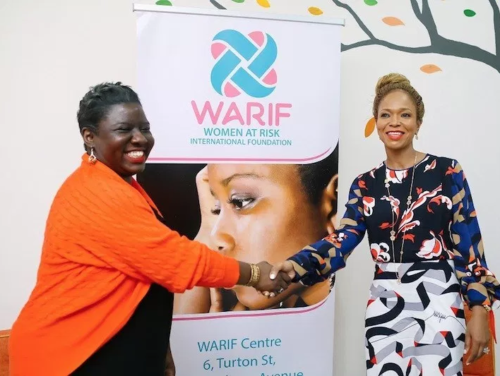 Following the recent surge of rape cases, sexual assault, child abuse and child-rape in Nigeria, Women at Risk International Foundation (WARIF) a Non-Governmental Organisation (NGO), says introduction of sex education into school curriculum could reduce incidents of rape and sexual assault.
Dr. Kemi Dasliva-Ibru,  founder of WARIF, stated this at the inauguration of the organisation's Educational School Programme (WESP) in Lagos. In February 2017 , Women at Risk International Foundation (WARIF) had initially partnered with the police to fight against sexual assault.
According to Vanguard, Dasilva-Ibru explained that the programme was an initiative that was implemented in May 2017 to prevent cases of sexual assault and rape. She said that, through the WESP initiative, accurate data had been obtained on the prevalence of cases of sexual assault and rape in school children as well as identified their patterns of behaviour.
READ ALSO: Ololade Hector-Fowobaje: Who Are the Child Sexual Abusers? Part 2
According to her, over 1000 questionnaires were distributed anonymously to school children between the ages of 13 -16 in 10 selected government secondary schools in Lagos. The founder said 86 per cent of the respondents, both male and female, believed that sex education can help reduce the incidence of rape and sexual assaults.
 "It was furthered revealed that 52 per cent of boys noted that the types of films they watch contribute to why boys may engage in rape. The key findings in the survey revealed that one in four adolescents knows at least one survivour of rape and one in three adolescents identified fathers as abusers, while one in every eight girls is willing to report a case of rape or sexual assault," Dasilva-Ibru.
Also speaking, Bolaji Salami, the Deputy Commissioner of Police in charge of Criminal Investigation and Intelligence Department (CIID), Panti, Lagos commended the NGO for its activities, he expressed happiness that people no longer shy from reporting cases of sexual assault and rape in the country as it used to be . He said:
"Nigerian Police was committed to ensuring that victims are not only given adequate attention at the family units but convicted offenders are brought to book. Most of the cases referred to our station at Yaba in the last two years were prosecuted."
The Director of the Office of the Public Defender (OPD), Mrs Bukola Salami, frowned at a situation where most families prefer to settle cases of rape and sexual assaults involving family members out of court. She said the department is in the process of ensuring that the state considers anyone who tries to withraw such cases as criminal offenders.