True Love Transcends Time! Nigerian Woman Gets Married for FIRST time at Age 50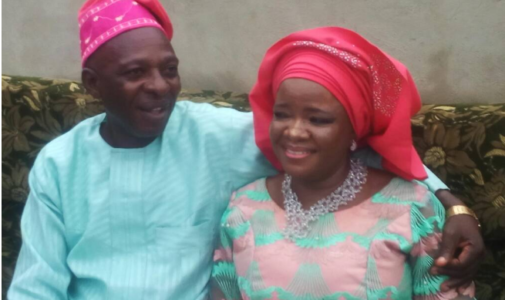 Last weekend will forever remain memorable for 50-year-old Omolayo Oyeyemi Oyewole, as she walked down the aisle with her sweetheart, a Pastor at the Redeemed Christian Church of God (RCCG), Mike Gbade Adetutu.
Omolayo, the newest bride in town is an ordained Deaconess of the Redeemed Christian Church of God (RCCG) of Fountain of Living Water Parish, Tudun Wada in Abuja. She was joined in holy matrimony with her groom at RCCG Resurrection Parish, Babangida area of Lugbe in Abuja.
The event was well attended by friends and well wishers. It was gathered that the bride, Omolayo, has never been married but has remained calm and exhibited high moral standards during her spinstership period despite her age, hence she was ordained a Deaconess. On the other hand, Adetutu was a widower before their paths crossed.
Leadership Newspaper reported that a member of Omolayo's parish, Shade Areo,  described the event as a "wonder wedding" made in heaven.
No matter how long the wait or timing, love knows no timeline. We wish the couple a happy married life.
Photo Credit: Leadership Newspaper
.