Domestic Violence: Mercy Aigbe Reveals More Dirt on Estranged Husband & Shares Implicating Messages from Him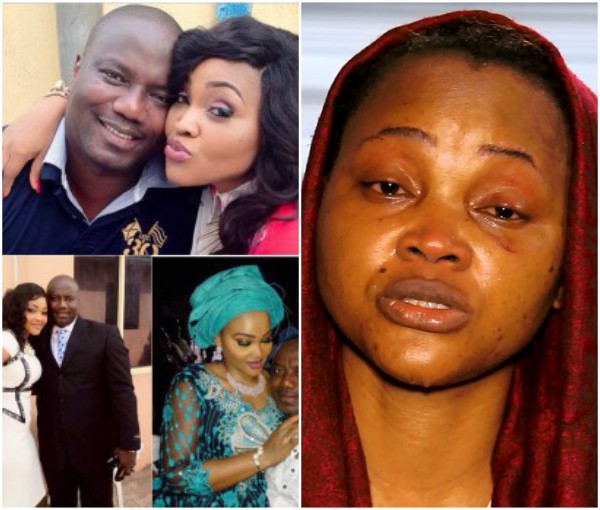 Yesterday, actress and mother, Mercy Aigbe shared a video of the battered face she sustained after her estranged husband, Lanre Gentry, beat her up.
Moments later, she shared this never before seen photo of the black eye she sustained from one of the beatings and wrote;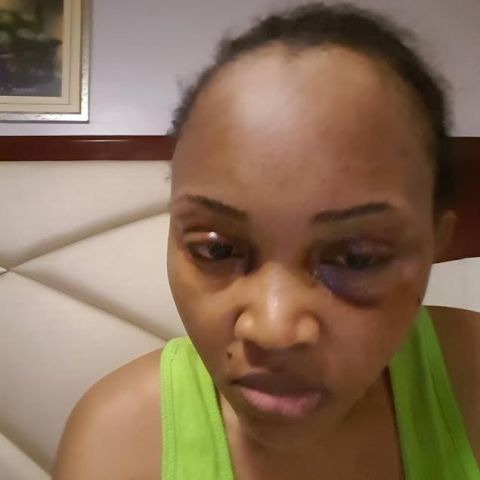 "Throwback to when a man I call my husband almost blinded me!!!!!!! Keep the denials and your numerous lies coming!
I am ready for you…..Mr Gentry!"
Lanre, a hotelier and businessman, however, reacted, saying he's been quiet about her allegations because of their children and even though she has gotten cheap sympathy, money and freedom, it was high time for her to stop soiling his name and blackmailing him as they have an ongoing case in court.
Read his full post below:
"Sincerely, I can't wait to see this movie ???? please let me know when Adekas will start selling it. I've been quiet about a lot of things and its basically because of the children and I expect you to respect that and know that my silence doesnt make me a fool.

I did not beat you; we both know thats the truth. Moreover, I believe we still have an ongoing case in court, why then will you still post this on the internet? Let the court make its ruling!!! After all, You've gotten the cheap sympathy, money and freedom you wanted but enough with this name soiling/ blackmail.

You and I both know what the truth is but its so unfortunate that we both have found ourselves at the point of throwing shades and coming at each other.

Let the court rule and then we both can lick our wounds and move forward. Enough is enough!!! Stop blackmailing me and don't soil my family name.

That said, to all who come after me, insulting me, cursing me & saying all sorts of distasteful words, I don't think anyone's life is perfect. So if your life isn't perfect, why be a judge of mine?

Bloggers, just cos you want to make some money, please remember that some people's lives are involved especially the children.

I don't think anyone should expect me to keep mute when all she is doing is kill my image and soil my family's name.

Do whatever rally you want to do Biodun, Make whatever money you want to make but remember that the truth will come out someday. If only you all know the truth about her and who she really is."
To prove her claims, Mercy shared the following messages she exchanged with Lanre: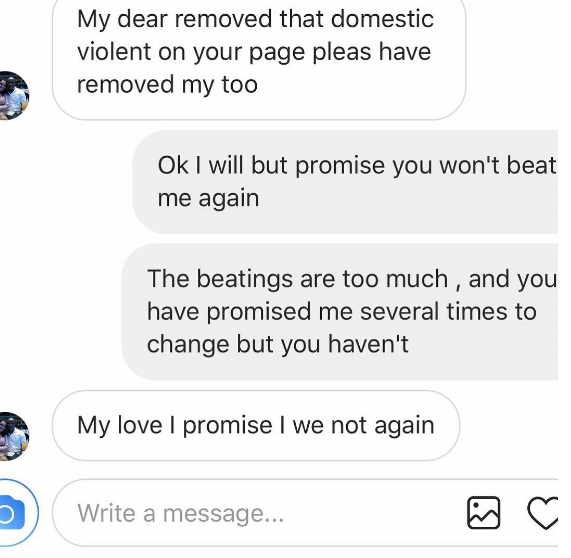 She shared it and wrote:
"Why will a man who obviously beat his wife, try so much to deny what he did? My take is because he knows what he did is wrong and apparently he is ashamed and cannot own up to it…… Let us be very careful of what we do especially when we are Angry as we might not know the consequences of that action…….Violence like I keep saying does not and will not solve anything, let us learn to control our anger at all times….. Arguments are bound to happen between couples but under no circumstances should we let it result to violence! Nobody has a right to hit, his or her partner regardless……..
Battery and Assault is a CRIME!
#saynodomesticviolence
#saynotoassault
Join us in the #1in3Africa campaign, a campaign against violence!
We are walking the streets of lagos to show our displeasure at this menace that is eating deep into our system……. Join us tomorrow by 10am, Start off point is Falomo Bridge by Awolowo Road……
Conflicts should be settled amicably and not through violence, only weak men hit women."
To everyone's surprise, Gentry issued a public apology to the actress early this morning, after he had denied beating her on Instagram.
According to him:
"For peace to reign, I'm going to bury all hatchet and break the bone of contention between myself and Mercy Aigbe Gentry.

I'm sorry to those who I've hurt with my action and comment/words. Mercy, you claimed that I'm begging you behind curtains, OK here I am begging you openly. I'm sorry!!!

This drama is exhausting and I'm done with it all. Despite all that's been happening; I don't love you less. I still see you as the mother of my children and I want to give you the respect to that regard.

Thanks to each and everyone who's preached peace; may God perfect all that is yours. Special thanks to Adeola Kujenya, Chief Alao Adeniji, @laidebakare@iyaboojofespris@toyin_Abraham@sunnymelody1@babakanran@deleodule_@abamog@terryyenn I truly appreciate you.

God bless you and God will grant all your heart desires. Also to my family members & my children thanks for the unending love and support.

God bless us all!!!! Amen"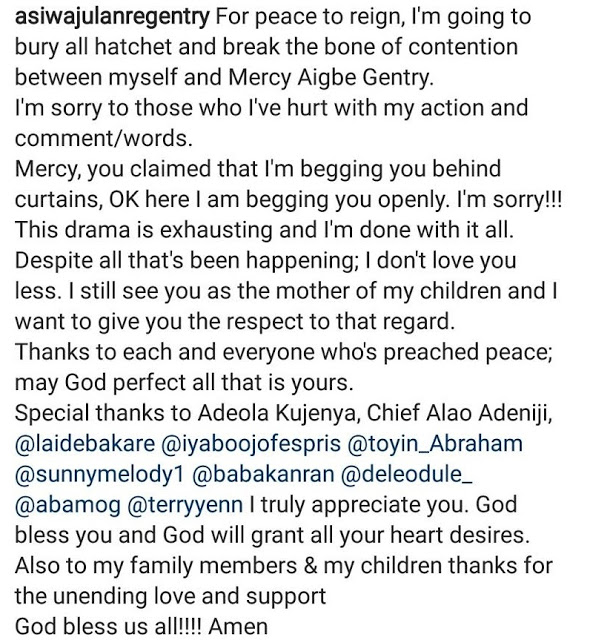 Meanwhile, Aigbe will be participating in a walk against domestic violence on Friday, June 30, 2017, in Ikoyi.
Photo credit: Instagram