Ubi Franklin Shares His Gripping Experience With Depression & Suicidal Thoughts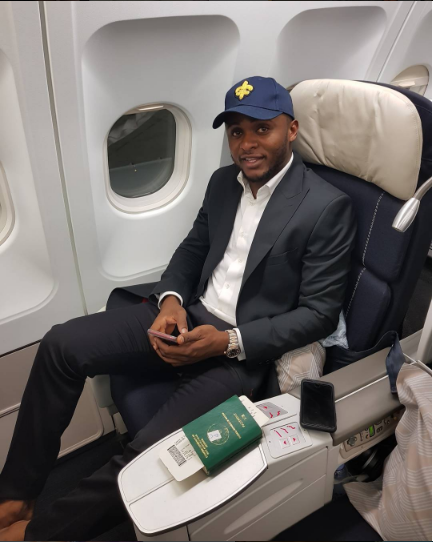 https://www.instagram.com/p/BV6vKXSjb5t/?taken-by=ubifranklintriplemg
CEO of Made Men Music Group and father one, Ubi Franklin, recently took to Instagram to share his personal story about battling depression and suicidal thoughts.
He says he decided to share the testimony to encourage others going through the same experience.
Following some challenges he faced, he mentioned how he was totally depressed, could neither eat nor sleep,and how the thought of his son was what kept him strong every time he had suicidal thoughts. He also said prayer helped him greatly. He advised that whatever the situation or crisis faced, one should pray fervently and r.
He narrated how he was redeemed on a particular sunday in church when his Minister, Pastor Paul Adefarasin of the House on the Rock Church was introduced and his topic was titled 'SURVIVING THE PRESSURE'. According to him, there was a turn around in his life and he believed the message was 'tailor-made' just for him.
READ ASLO:Ubi Franklin Recounts How he Narrowly Escaped Death at Furniture Store in Lekki
From then on he drew closer to God and was able to overcome the challenges and depression. He said:
". . . the experience was like a father scolding his son and bringing him closer to reality, trust me when I say 'it was tough' I cried all through the service. . ."
He posted:
 " SATAN WILL TRY TO BREAK YOUR SPIRIT! DON'T ALLOW HIM… PRAY!!! So yesterday as I was on the train to catch up my meeting in Milan and was reminiscing on the events in my life in the last one year, as regards "where, what and why"… This story I am about to share with you now just literally crossed through my thoughts, and I felt I could help someone with my testimony…
CONTINUE READING ⬅️⬅️⬅️⬅️ Swipe."
Read Here:
Photo Credit: Instagram