Flavour's Ex Fiancee "Beverly Oh" Reveals Intimate Details about their Past Relationship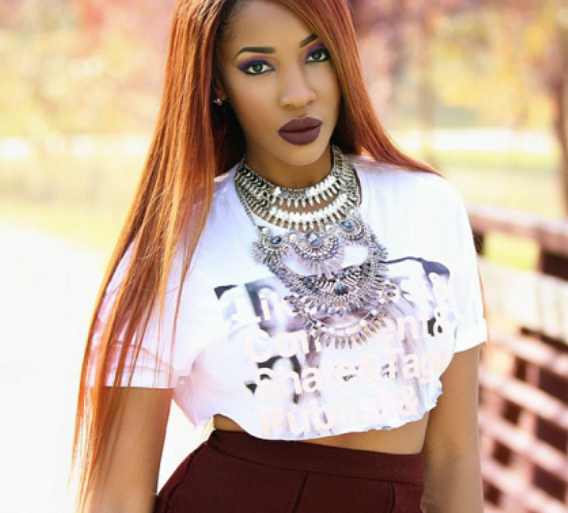 Upcoming Nigerian singer, Beverly Oh talks about how she met Flavour N' abania, their engagement, and how things went sour between them, in a recent chat with NAIJ .
Chinedu Okoli aka Flavour is one musician well-loved by many. In fact, call him the king of high-life music in Nigeria, and you wouldn't be wrong. In addition to his talent, his personal life is often talked about, as he has two baby mamas who are both former beauty queens.
In her interview with NAIJ, Beverly revealed how she met Flavour and how her relationship was with him. She said:

"My relationship with Flavour was a bittersweet one. I met him in 2012 when he performed at a show in Houston, Texas where I am from. 3 weeks after we met, he flew me to Nigeria, Enugu to be precise. I met his parents and he proposed to me. I didn't know why he was taking me to his parents so quickly at that time. My mum and aunts kept telling me to cover up and make sure I say yes ma, no ma and all that stuff. He eventually proposed and I said yes."
READ ALSO:'Have you ever seen a successful musician having a good home & career?' – Flavour Reveals Why He Won't Be Tying the Knot Soon
She claimed that one of the issues they had was  the fact that he was based in Nigeria and she was based in the States. Beverly said distance was one of the things that allowed extra distractions come into their relationship. She said:
"We tried to spend time together, but if Naija girls have a plan for your man, they will follow through. This is why I think women need to be close to her man because men are so weak!"
See photo below:
When asked why she quit her music career, she said:
"Flavour asked me to quit my career because our relationship wouldn't work if they were two stars in the relationship."
She went ahead to say that aside from the distance, their relationship did not work because of lies and deceit and his baby mama drama.
She said:
"I felt like we both made mistakes so I'm not going to put it all on him. Also when he started getting all the women pregnant, I couldn't deal. I was like 'hell no."
Beverly  just released a new single titled "Hold Something."
Watch video of full interview here:
Photo Credit: Instagram