"Only Broke Men Say Women Like Money" – Rapper Yung6ix Speaks On Importance of Finances for Fatherhood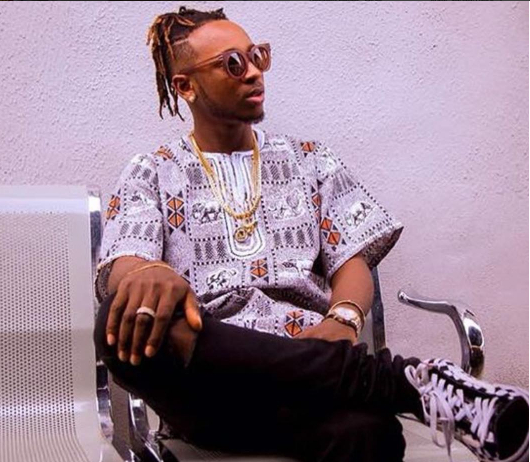 Ace Nigerian rapper, Onome Onokohwomo, aka Yung6ix, who usually sings about money and frequently flaunting cash on social media, in an interview with Sunday Scoop claimed that only broke men complain about women liking too much money.
In his opinion, without money, a man won't be able to carry out his financial responsibilities. He gives an instance if this, stating that when a father does not have money to pay his children's school fees, the children wouldn't be happy with him.
This is coming after the Nigerian hip hop recording artist, from Warri, received backlash for advising men who want to end their relationship with ladies who love money so much, to see that as motivation to work for more money.
READ ALSO: "My father made it clear if I go with my mum, I was gonna suffer." Rapper Yung6ix Shares
In his words:
"It is what it is. I am tired of hearing men complain that women like money. I believe everybody likes money and it is only broke guys that complain about such.
READ ALSO: "A successful man is one who makes more money than his wife can spend" – Nigerian Big Boy, Escoba Smith Shows Off Success on Facebook
As a matter of fact, that should even serve as a motivation for the man to make more money; it is that simple. Even though everything is not about money but no one would respect you if you don't have money. Without money, you wouldn't be able to carry out your responsibilities.

When a father does not have money to pay his children's school fees, the children wouldn't be happy with him. That's the logic."
Photo credit: Instagram