"How God proved doctor's report wrong" COZA Pastor Shares Testimony on Fertility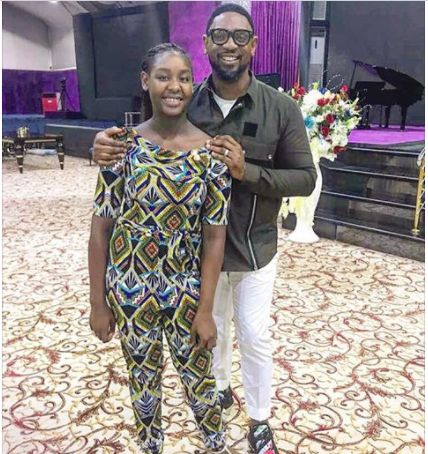 General overseer of Common Wealth of Zion Assembly (COZA) Abuja, Biodun Fatoyinbo took to Instagram to share a testimony about how God proved the doctor's report wrong.
The happy father posted a photo with his eldest daughter, whom they had after doctors said they could never have any children.
According to him, him and his wife later went on to welcome three other kids, making four altogether.
READ ALSO: "I married him to stop being the girl everyone called an evil mistress." Ese Walters Speaks On Fighting Her Demons
"OLUWASHINDARA! (God is still in the business of doing wonders). You know the story; how that God proved the doctors report wrong!

Someone came to our Abuja campus recently from Ilorin and showed me the doctors report which they found while cleaning up my old office in Ilorin.
READ ALSO: Testimony: What Happened After I was Told I Won't be Able to Conceive Due to My Infection and Fibroids
I was amazed just looking at the report that showed that myself and my wife could never have children. God proved His word and turned a seemingly impossible situation around. And we had our first daughter and three other amazing kids after that!


This is for someone out there, who may be encountering a similar situation or facing a dead end, don't lose your faith! GOD WILL DO A JAW DROPPING MIRACLE IN YOUR LIFE! Receive it done!"
READ ALSO: This Testimony Liz John Black Shared About Her Son is Mind Blowing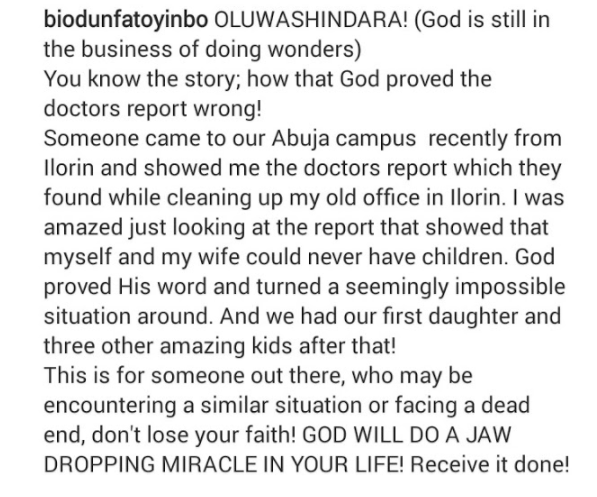 Photo credit: Facebook