Parents Must Read: How Mum Unknowingly Led Her Son to Commit Suicide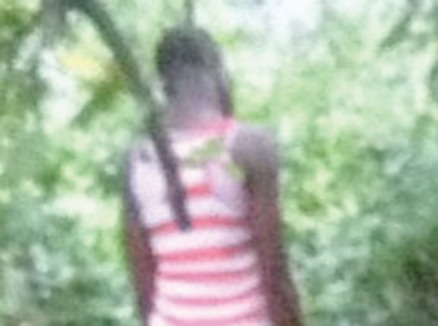 Tragedy engulfed the Bariga area of Lagos state after a 13-year-old boy, simply identified as Rokeeb, was found dead after committing suicide in an uncompleted building beside his home.
Saturday Sun reports that Rokeek took his own life after his mother allegedly rained abuses on him.
Rokeeb, was found hanging on a noose last Monday, around 9am, at 25 Ekimogun Street, Apelehin under Isokan community in Bariga.
Giving details on the sad event, it was revealed that the deceased could have sunk into depression after his mother launched a tirade at him in which, she allegedly told him to go 'hang himself if he liked'.
READ ALSO: Dad's Public Shaming Backfires As 13-Year-Old Commits Suicide
On the fateful day, no one expected that such a terrible thing would happen, because Rokeeb was his usual self, doing the call to prayer in the local mosque situated at Kehinde lane, close to his house.
Alfa Sambo, Rokeeb's Quranic teacher said the boy, after performing the religious assignment that morning continued reading the Quran in mosque, but suddenly left when he saw his mother going out.
READ ALSO: 15-Year-Old Girl Commits Suicide After Mum Blames Her For Being Gang-raped
According to an eyewitness,
"He told Alfa that he wants to go and help his mother carry her load. Rokeeb's mother sells noodles at a bus stop in Bariga. Few minutes after, we heard the mother shouting and abusing the boy, I was confused as to what could have gone wrong with Rokeeb and his mother. But I didn't go out to confirm what the cause of the outburst was."
READ ALSO: Woman Who Attempted to Commit Suicide Arraigned in Court
According to another neighbour, one of Rokeeb's siblings told her that the deceased asked their mother for money, but she told him she did not have. Then Rokeeb started grumbling and complaining about life, saying that he was tired of living.
That apparently annoyed the mother and made her reply in anger that if he was tired of life he should go and hang himself.
READ ALSO: Tee Billz Raises Awareness About Mental Health in Aftermath of Suicide Saga
Moments later, Rokeeb's body was found dangling from the ceiling in an uncompleted building near the house.
"We heard some residents shouting for help that Monday morning. We found Rokeeb hanging and struggling for breath. We took him down and rushed him to Gbagada General Hospital, but he died at the emergency section before medical help could get to him," a resident who simply identified himself as Kunle, sadly said.
Information also revealed that Rokeeb's mother is a single mother of three. Rokeeb was a product of her first marriage, which crashed. She remarried and had the last two children. That marriage also crashed, so, currently she is not with any man, one said.
All efforts to reach the woman for comments were unsuccessful as she was said to have been at large, since the incident. No one could tell her whereabouts by press time.
Words are powerful! This is heartbreaking!