Top Surgeon Blasts Cristiano Ronaldo For Birthing Twin Via Surrogate Mum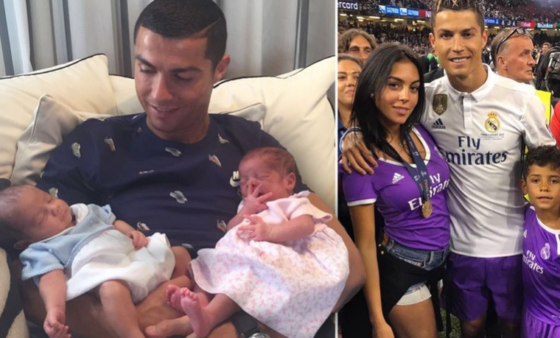 Cristiano Ronaldo has been slammed by a top surgeon who referred to the decision of birthing his twin by a surrogate mother.
Little Eva and Mateo were born in the United State last month, before being taken home to live in Madrid with the football and his family.
According to MirrorUK the top surgeon aged 87 is a pioneer in the separation of Siamese twins. He told Portuguese newspaper Expresso.
"It's degrading and sad. Ronaldo is an excellent athlete, he has tremendous merit but it's moral stupor: he cannot be an example. I consider it a serious crime."
The surgeon Martins has strong views when it comes to who he thinks is to blame for the Real Madrid star's decision making, pointing the finger at his mum, Dolores Aveiro.
READ ALSO:The Truth About Cristiano Ronaldo's Twin Revealed
He added that everyone has the right to a mother but he believes that one of the main people to blame for Cristiano's situation is his mother. He said:
"That woman didn't give her son any education whatsoever.
READ ALSO:So Blessed! Cristiano Ronaldo & First Son Cradle Newborn Twins in Heartwarming Family Photo
Ronaldo is also father to son Ronaldo Jr, and has chosen to keep the identity of the boy's mother under wraps doing same with the twin Eva and Mateo. Ronaldo said:
"People speculate I was with this girl or another, or there was a surrogate mother. I have never told anyone and never will," he told chat show host Jonathan Ross.
READ ALSO:Cristiano Ronaldo Reportedly Expecting Baby with Girlfriend Georgina
When Cristiano [Junior] is going to grow up, I am always going to say the truth to him because he deserves it, because he is my son, but I am not going to say because people want me to say."
His girlfriend Georgina Rodriguez is also Suspected to be expecting their child, having been pictured with what appears to be a baby bump.
Photo credit: MirrorUK