Ibidunni Ighodalo Celebrates Daughter as she Turns a Year Older Today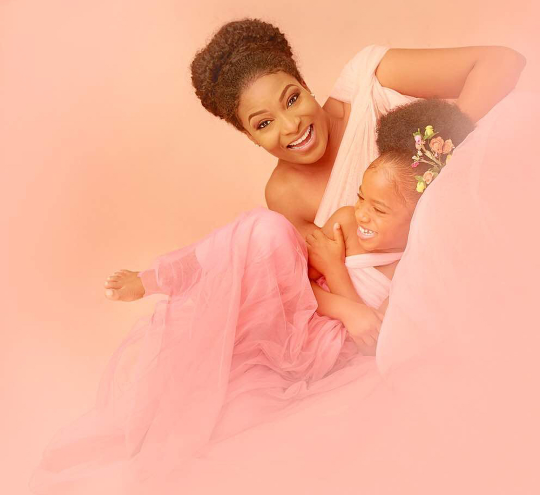 Former beauty Queen and wife of the General Overseer of the Trinity House Ministries International, Ibidun Ighodalo is celebrating their daughter, Keke, who's a year older today.
Ibidun, who is the CEO of Elizabeth R, a leading event management company, took to social media to share photos and the sweetest birthday shout out to her sweet angel.
"#july19 the best day God created ….#myown#oniseiyanu????
Where do I start from ?

Happy birthday to my own, my baby, my princess, the one who lights up my world, the one whose smiles and makes me know everything is just alright, the one who God has blessed me with, my star, my everything….. where do I start thanking God from??? My miracle worker , my promise keeper …From before time began He destined you and I to be born on the same day , name sake and He did it in such a breathtaking way.
READ ALSO: How Ibidun Ighodalo's Domestic Staff Killed Her Dog, Plotted To Kill Her Husband & Kidnap Her
My God is THE master planner….. You came and silenced all the naysayers #MySilencer … #OurBlood the one God miraculously brought forth for us….keke you have brought nothing but joy to my life and I couldn't have asked God for a better daughter! You energy so out of this world.

No one can keep up with you ????????????Brilliant, beautiful, witty, charming, delightful, you are everything and more that I could ever wish for my darling and I pray that God Himself will raise you to be a woman of excellence and virtue. You are my sign and my wonder and I bless God for you every waking moment.

Have a day as fabulous as you my darling. Mummy loves you fiercely.❤️????????????????????????????????????????????????????????????????????#Triplets#BirthdayMates#Hubby#Daughter#MyPrideAndJoy#BirthdayBehaviour#TheIghodalos. @pastorituahighodalo
@tybello you are simply the best ???????????????????????????????????????????????????????????????? thank you for these lovely pictures ????????????"
READ ALSO: "People who get married and have children don't know how lucky they are." Ibidunni Ighodalo Opens Up On Her Struggles With Conception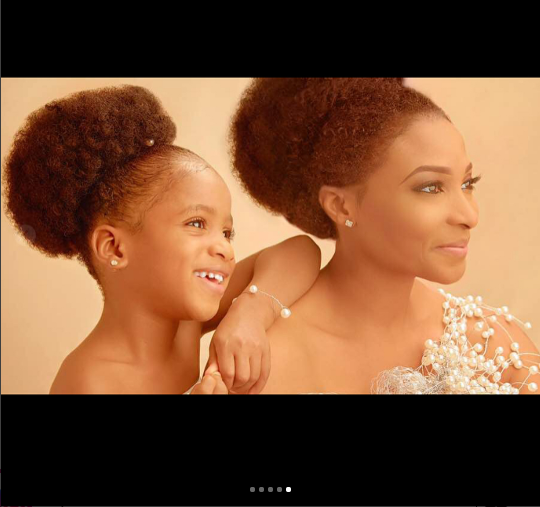 Ibidunni and her hubby, Pastor Ituah Ighodalo got married to in 2007 and marked their 10th wedding anniversary in February.
You will recall that last year, the rather private pretty woman, who is also the founder of the 'Ibidunni Ighodalo Foundation (IIF)', a non-profit organization created to raise awareness on issues pertaining to infertility, opened up about her struggles with conception in her 9 year marriage.
According to her, people who get married and have children don't know how lucky they are (read here).
Photo credit: TY Bello/Instagram