True Life Story: How A Mother's Powerful Instincts Saved Her Son's Life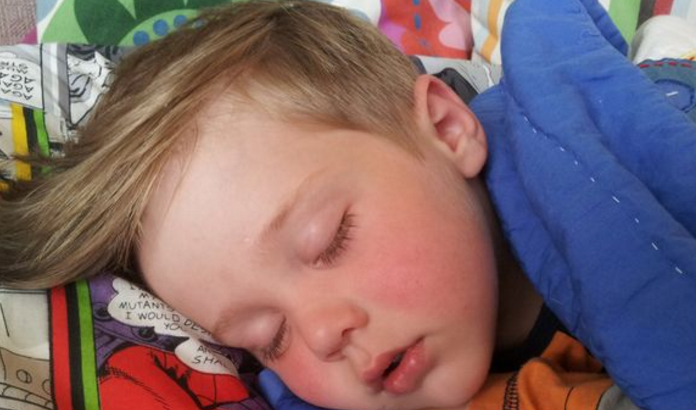 The powerful intuition of a mother of three was proved right after a diagnosis confirmed her son to be terminally ill.  Not falling in her duties as a mother, Rosie Bell narrates her ordeal.
Rosie noticed her son had started to bump into things and tumble but she put it down to him inheriting the family brand of clumsiness. Unfortunately what his family referred to as clumsiness did not stop as he continued to tumble and pass out easily.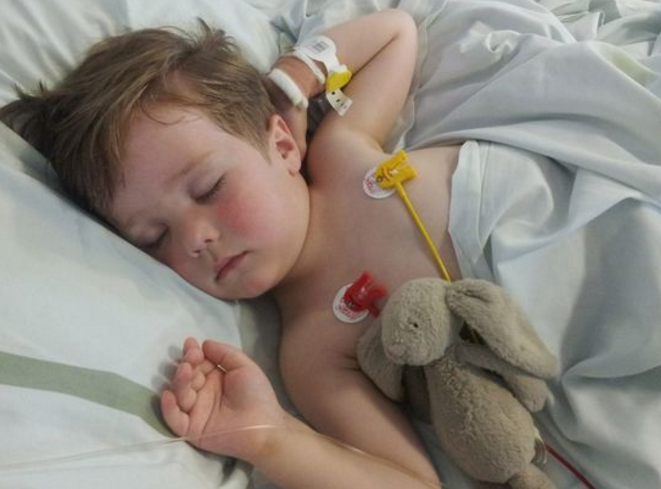 Rosie's son, Daniel aged 3, started to become morose and tired, his family explained his mood as a growth spurt or virus. He repeatedly fell sick and this did not go well with his mum as she suspected something was wrong.
According to MirrorsUK, Rosie said she remembered a friend's Facebook post about the warning signs of a brain tumour. Ignoring her concerns that she would be seen as a hypochondriac mum.
Worried her son may have brain tumour, Rosie took Daniel to the doctor who dismissed his symptoms as hayfever and prescribed him antihistamines. However in the days that followed little Daniel continued to be sick and he was eventually referred to a paediatrician. She said:
"Daniel was a typical mischievous three-year-old boy, always happy and a bundle of energy. When he became grumpy and started throwing tantrums, I put it down to him being a toddler.
READ ALSO: 6 Secret Habits of Highly Effective Mums
Then Daniel also became lethargic. Shortly after getting up, he'd be lying on the settee and started having afternoon naps again. I thought he was growing or had picked up a virus like kids do.

Looking back, he was always falling over or bumping into things. I joked that he'd inherited my clumsiness. Again, I didn't dream there was anything sinister.

It was on a family holiday to Northumberland during the May half term in 2014 that Daniel's condition began to deteriorate. He was sleeping a lot and on the last day started to be sick – something which continued over the next few weeks.

He kept vomiting, my gut instinct told me Daniel had a brain tumour. But when I took him to the GP the next morning, I felt ridiculous putting my fear into words."
READ ALSO: Kids and Breastfeeding Mums Should Stop taking Cough Syrup or Pain Medications that Contain Codeine or Tramadol – FDA Warns
It was then that Rosie, who was seven months pregnant at the time, and her husband were given the devastating news that Daniel had a brain tumour just as she suspected. It had also grown to the size of an adult fist, the doctor explained that it had been growing for years.
The realisation of this was traumatic for the family as little Daniel had to go through a surgery to remove the already grown tumour. The doctors had said it was under a probability for chances of survival and chances of no-survival.
READ ALSO: Mums of Little Boys: 3 Handy Things to Know About his Penis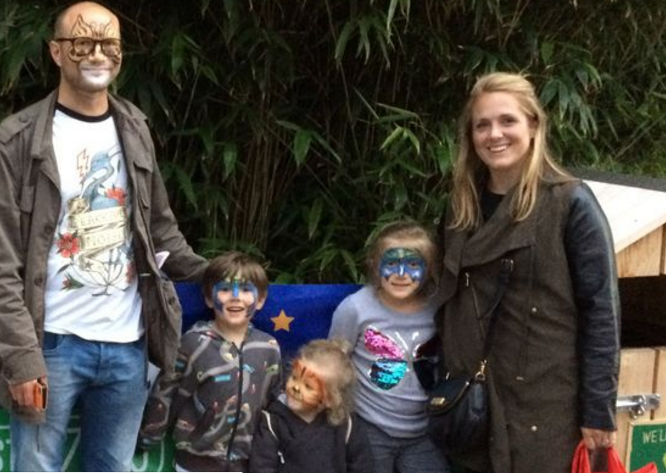 Rosie told MirrorsUK that as scared as she was while she waited outside the recovery room, she snapped on hearing her son's voice from the recovery room shouting 'get off me!'. She said from then she realised her happy, livewire son was back.
Please note that brain tumour is mostly common amongst children. Below are the most typical symptoms of brain tumour in children and young people:
Persistent or recurring vomiting
Persistent or recurring headaches
Balance / co-ordination problems / walking problems
Blurred or double vision
Poor balance and co-ordination
Abnormal eye movements
Abnormal head position
Fits or seizures
Behavioural changes, especially tiredness
Increasing head circumference in babies
Delayed puberty in teenagers
Photo credit: MirrorsUK