Stephanie Okereke-Linus Talks About her Marital Experience, Giving Birth & her Personality in Latest Interview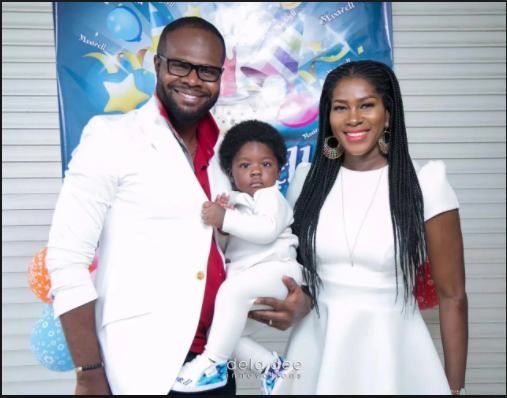 Though she is in the lime light, star actress, film director and model, Stephanie Okereke-Linus, has always kept her private life away from the radar of the media.
In an exclusive chat with Sunday Scoop, the 34-year-old yummy mum who celebrated her 5th wedding anniversary with her husband, Linus Idahosa, in April let down her guard a little and spoke about her marital experience.
READ ALSO: Nollywood Sweetheart Stephanie Linus Dishes on "reasons why you should love yourself everyday"
"Marriage has been very good to me and it has been a wonderful experience all the way.

I am happy that I am with someone I love and we are both excited to be sharing the rest of our lives with each other. I have no regrets about getting married at the time I did as I believe that God's time is the best."
On the notion that she delayed before giving birth, she said,
"Like I have stated before, it was a personal decision between me and my husband. I do not work with anybody else's time. So far I know what is good for me, I will go for it."
On her personality, the cool mama of one said,
"I have always loved acting and I was fortunate enough to discover my gift at an early age.

I am also a filmmaker and I am determined to correct some of the societal ills of the country through my projects. I also love travelling and broadening my horizon."
READ ALSO: Stephanie Okereke Talks About Marriage And More
Speaking about how her movie, Dry, has engendered social change, she said,
"Firstly, I must state that the movie was inspired by the true-life stories of children who were forced into early marriages and ended up having Vesico Vaginal Fistula.

I also traveled to some African countries and I was able to see that the problem is actually more widespread than I thought. I am happy that there have been a lot of positive feed backs for the movie.

The First Lady of Zambia cried when we screened the movie in that country. The movie was also shown in Gambia, and shortly after that, child marriage was banned in the country. We also have a foundation through which we are spreading awareness about the ills of this practice."
Stephanie and her hubby welcomed their first child, a baby boy, in October 2015.
Photo credit: Instagram