Princes Williams & Harry Bare Their Hearts in Emotional Interview About Their Mother, Princess Diana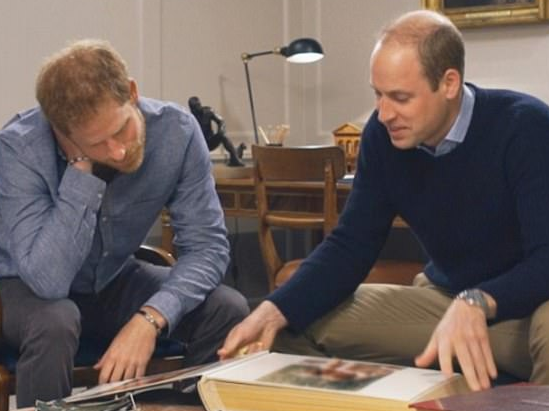 Prince William and Prince Harry have bared their souls in the most candid and emotional interview they have ever given about their mother. It is the first time the two ever came together in such maaner to speak about their mother, Princess Diana, the Princess of Whales.
The princes reveal that it is the first time the two of them have ever spoken about their mother. William said what they were doing was arguably probably a little bit too raw until this point, he added saying it's still raw.
Among their revelations, the brothers describe how they are haunted by the final phone call Princess Diana made to them from Paris, hours before her death. Both talk about how they struggled to make sense of being robbed of their mother at a crucial stage in their development.
Harry pointed out his mother's fateful decision, the result of the most revealing royal interview since 1995, when Diana admitted to having an affair. The princes say that this had cost her a lot and made her helpless.
READ ALSO: Statue in Honour of Late Princess Diana to be Erected at Kensington Palace
William says he thinks of his mother every day and even felt her presence at his wedding. Touchingly, Harry admits that he can still feel the hugs she used to give them, and misses that embrace.
Elsewhere in the ITV interview, part of a 90-minute documentary marking the 20th anniversary of Diana's death, they paint a portrait of a devoted mother; a caring, passionate woman who had 'the ability to change the mindset of millions'.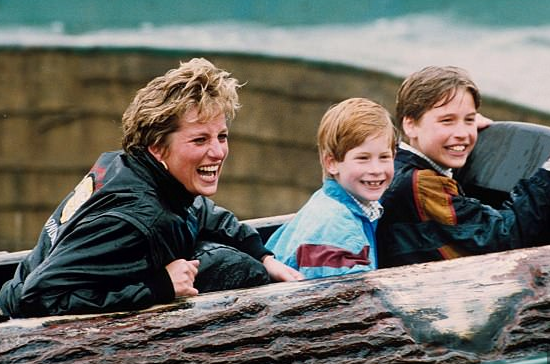 Princess Diana who died on the 31st of August 1997 still lives in the heart of many as much as she is remembered by her beloved family. The princes were obviously too young to fully comprehend the enormity of what had happened.
READ ALSO: Prince William Reveals Shocking Details About the Death Of his Mother & His Mental Health as he Covers British GQ Magazine
Yet they also celebrate her impish streak, with Harry saying 'she was a total kid through-and-through' and never happier than when she was with her children driving 'through country lanes with the roof down'. William said:
"If you are the Princess of Wales and you're a mother, I don't believe being chased by 30 guys on motorbikes who block your path, who spit at you to get a reaction from you and make a woman cry in public to get a photograph, I don't believe that is appropriate.

'I sadly remember most of the time she ever cried about anything was to do with press intrusion. Harry and I, we had to live through that. Many times she was spat on by people when she walked into the light. She ran away from the paparazzi alot.'
The two Princes say they will never escape the deep regret they feel at hastily ending her call from Paris because they were playing in the Scottish Highlands with Peter and Zara Phillips. 
READ ALSO: Kate & William's New Baby Girl Named Charlotte Elizabeth Diana
The boys cut the conversation short because they were busy playing with their cousins something that has caused them heartache to this day. They've  had to deal with that for the rest of their life.
According to Dailymail, in  August 30, 1997 – William, then 15, and Harry, 12, were at Balmoral, while Diana was in France with her close friend Dodi Al Fayed, the son of the tycoon who then owned Harrods, Mohamed Al Fayed.
Having not seen each other for nearly a month, Diana and her sons were looking forward to a reunion in London the following day. William describes the truncated five-minute phone call as his 'very last memory' of his mother.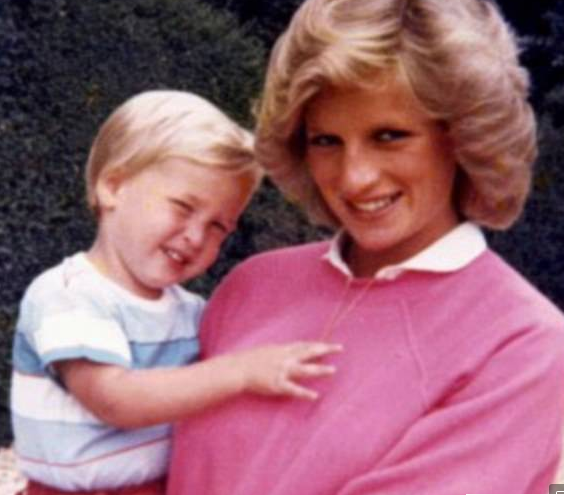 In the Interview, William appeared solemn and occasionally casted his gaze downwards, he spoke with smiles trying to shadow his pain over the past years. He said:
 "'I think Harry and I were in a desperate rush to say 'goodbye', 'see you later', and 'we're going to go off'… If I'd known what would happen I wouldn't have been so blasé about it. But that phone call sticks in my mind quite heavily."
They both recall how they awoke the next day and got the bad news. Prince Charles their father had told them the shattering news of Diana's death in a car accident overnight. She died at 36.
READ ALSO: Shocking Revelation! Late Princess Diana Endured Marriage Crisis & Extreme Depression
The phone call is fixed in the mind of Harry, too, and he lays bare his heartache with almost harrowing candour. His memories of what came next are fragmentary. But he remembers regretting for the rest of his life how short the phone call was.
"And if I'd known that was the last time I'd speak to my mother, the things I would have said to her… Looking back on it now it is incredibly hard. I have to deal with that for the rest of my life.

Not knowing that was the last time I was going to speak to my mum, and how differently that conversation would have panned out if I'd had even the slightest inkling that her life was going to be taken that night."
The princes sympathies with those who may be in the same plight with them. Concluding their film they pour out their hearts to those who also lost a loved and has not overcome the trauma that comes with it. Williams said:
READ ALSO: Cute Princess Charlotte At 6 Months
"My heart goes out to all the people who have lost loved ones. You know, it does connect you, it's a very sad club you don't want to be a member of, but you do all have a shared sort of pain that you can immediately understand and see in anyone when you meet them.'

I think she'd be proud that Harry and I have managed to come through everything that's happened, having lost her, and that gives me positivity and strength to know that I can face anything the world can throw at me.

We felt incredibly loved, Harry and I. I'm very grateful that that love still feels there, even 20 years on. And I think that's a huge credit to her that I can still feel that love."
Princess Diana's remembrance comes up on the of August. 2o years since she left the earth but still lives in our heart. Their painfully frank recollection of what turned out to be their last conversation with Diana that will hold millions in thrall when their interviews are broadcast live on ITV tomorrow night.
Photo credit: Dailymail