Can The Cost Of a Bride's Price Discourage a Groom From Getting Married?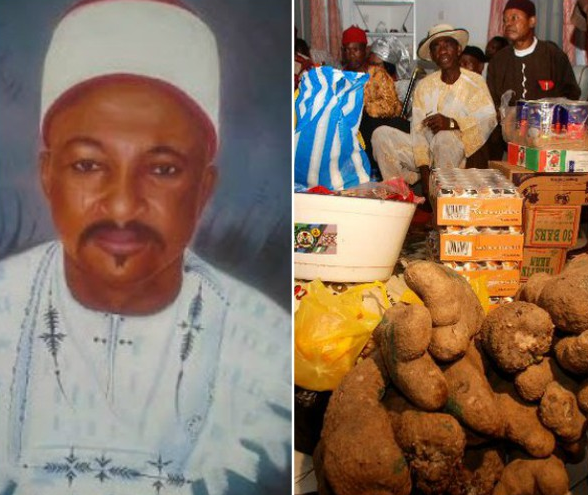 When a couple prepares for marriage, the thought of necessary rites which majorly surrounds the bride's price comes to mind. Over the years different communities in our Nigerian society have maintained their traditions meant for marriage rites.
For some reason many marriages have failed due to the high cost of a bride's price, one may say when love is involved no matter the challenges the couple face they would stick together, Can a bride price disrupt this?
In Nigeria, bride price which is traditionally known as dowry is an amount of property or money brought by a groom to his bride on their marriage. In some countries like China, Korea, India and others not mentioned, it is vice versa.
Researches have shown that no community in Nigeria have a fixed budget for a bride's price, it all depends on the bride's family. But somewhere in Benue, bride price may be taking a new turn and everyone in that community may have to adjust.
READ ALSO: 'My girlfriend is pregnant and I have been under pressure to pay her bride price' – Nabbed Kidnapper Spills
According to dailypost, the traditional ruler of Otukpa, the headquarters of Ogbadibo LGA of Benue, Chief Sir Sunday Ekele JP has disclosed that prospective grooms in his community, have been banned from spending more than N100, 000 on traditional marriage.
According to Chief Ekele, the decision became imperative following complaints from young men in the community that outrageous bride price has been discouraging them from getting married.
READ ALSO: "I paid my bride price"- Tonto Dikeh Continues to Reveal More Dirty Details about her Failed Marriage
The man in question was not pleased with the 'expensive bride price' his kinsmen asked for during traditional marriages. The monarch further said that any one found flaunting the new law would be penalized.
"Money should not prevent anyone from getting married in our community. From now onward, no one should spend more than hundred thousand naira before he gets a wife in our community. We need to encourage the young men so they won't be scared of going into marriage," he said.
READ ALSO: Dear Mimsters: Should I wait for my husband or return his bride price and move on?
Recall that the Chairman, Tiv Area Traditional Council led by the Tor-Tiv, His Royal Majesty, Ochivirigh, Prof. James Ayatse had recently set up a 15-member committee to do something about the high bride price and expensive burial requirements for burial rites in Tiv land.
The committee, which has three months to submit its report, is headed by His Royal Highness, Chief Jam Gbinde Ter Ikyor, and had been directed to investigate the reasons for the high bride price and recommend ways of addressing the challenge.
For some, this is a good development and bad development for others, either ways let us not pursue our bride's groom with outrageous dowry billing.
Photo credit: Dailypost