8-month-old Baby Suffocates in Cot Liner| Mother Warns Other Parents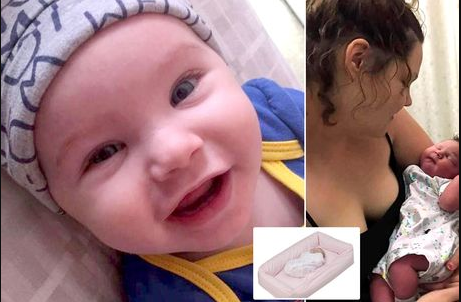 Before a baby is born, a mother excitedly shops for baby toys, accessories, clothes and furniture, which includes a baby cot. For some mothers, financial limitation may hinder this, though every mother would love to see her baby swaddled and sleeping soundly in it's cradle.
Getting the perfect cot could seem like a lot of fun, there are many designs and it could get confusing. The purpose of a cot is to provide comfort and safely restrict the baby's movement, but did you know that it can also cause harm to your baby – especially the cot liner?
The story you are about to read is heartbreaking but true; a mother discovered her eight-week-old baby dead, after she suffocated on a cot liner.
Carly Wowk, an Australian mum was downstairs with her younger brother when her partner Kiowa Wood screamed for help. After bolting into baby Zara's room, she discovered her daughter was limp and blue, laying face down in her padded snuggle bed.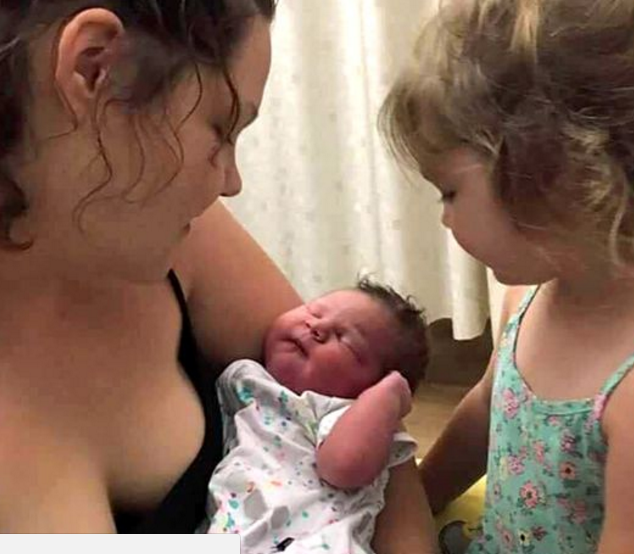 According to Dailymail, Carly and Kiowa, made the agonising decision for doctors to stop CPR after discovering their daughter had been left severely brain damaged when she suffocated.
They were then able to spend seven precious hours cuddling her after she died. The young couple are now speaking out to raise awareness since Zara's death in November 2015 in a bid to ban cot liners which they believe are the reason Zara suffocated.
READ ALSO: Baby Dies From Swallowing A Pistachio Nut Shell
Narrating how it happened, Cary said she her younger brother was at the house so she put Zara down for her nap. She wrapped her up and put her in her cot with her bed insert, all in the bid to make her comfortable.
"I went to the living room and watched a movie with my brother but I fell asleep. But I was awoken by my partner, Kiowa, who had just got home from work, screaming. I thought he had chopped his thumb off cooking or something.
READ ALSO: 5 Safe Baby Teething Remedies Every Mom Should Know
But when I ran in he was cradling Zara, the first thing I noticed was that her hands were limp and she was blue, at that moment I knew she wasn't breathing. I called an ambulance straight away while we attempted CPR, I was in denial that she'd survive.

I have no doubt that the cot liner suffocated her, they should come with a warning out the dangers of babies not being able to breathe if they end up with their faces too close. I'm campaigning for them to be taken off the shelves."
Once Zara was taken to hospital, the extent of her injuries quickly became clear. Doctors warned the couple that Zara's brain had been deprived of oxygen for more than two hours and if she survived she would be severely disabled.
READ ALSO: "Don't let people kiss your new born baby" – A Mother Warns After Losing Her New Born Baby
Zara was laid to rest ten days after her death with a funeral. Mum-of-two Carly now wants the portable beds and cot inserts to come with a warning to parents about possible suffocation and for parents not to leave their child unattended.
This is to all mothers who use baby cots, please always keep an eye on your children whenever you lay them to sleep in it. Laying face down in a cot can suffocate your baby.