"One-Sided Love Just Isn't It…" – Relationship Hard Truths by Laurie Idahosa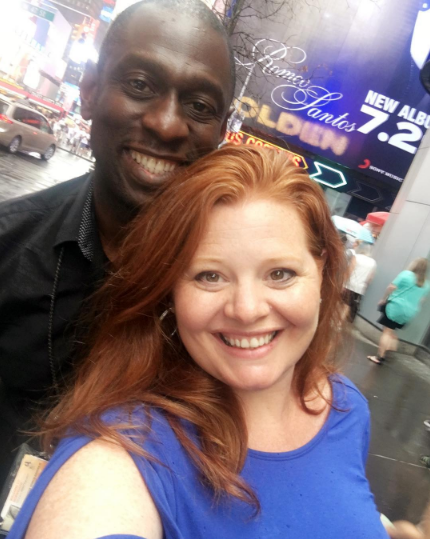 American born Rev. Mrs. Laurie Whetstone- Idahosa married to Bishop Feb Benson Idahosa of the Church of God's Mission is well known for her motivational write-ups on relationship, marriage and family.
They have been married for 15 years and are blessed with three sons, Benson, Feb Jr., Nathaniel, and Judah their last born. Laurie also serves as the Senior Pastor of Church of God Mission, Church Unusual (Benin City).
She recently led the campaign to raise relief materials and funds for the support of Internally Displaced Children. She also works with other organizations to bring relief to other refugee camps throughout the country.
This mum is great at inspiring women with her life-transforming write-ups and has contributed articles to numerous publications. She has authored a book titled 'Every Woman's Journey' which was published in 2014.
The motivational preacher and mom has bared her mind some ethics required in a relationship. She said that if both partners are not chasing each other in a relationship then its a one-sided love and it should not happen.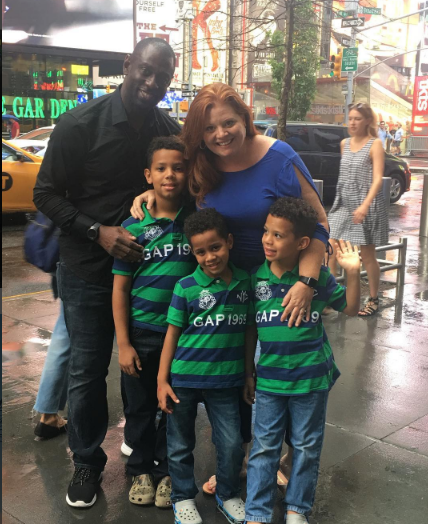 READ ALSO: Laurie Idahosa: An American Answers Questions About Her Marriage To A Nigerian On Twitter
She took to her Instagram and wrote:
"If you aren't chasing each other ????????????‍♀️with equal passion and excitement ????????, respect yourself and move on…????????‍♀️????????
It's like tearing off a band-aid (plaster) ???? do it quickly and it won't sting as much. ❤️????
❌❌❌
One-sided love just isn't it at all! ❌❌❌
If you've been staring at your ???? phone…waiting for that text or call ????????????????‍♀️…looking out the window for their ???? car…
asking people if they're mentioning you in their conversations ????…seeking for attention and even asking for it but you're not getting it… you are on the wrong side of the love equation. ???? UP!

Hold out for that person who loves you like crazy ????????????and is willing to go to the same length ????????that you are in order to be together with you. If you have to beg and plead for their attention, care, gifts, affection, prayers, conversation, interest, etc.. NOW (before you are married) what do you expect your marriage to be like? … YUK!
READ ALSO: Laurie Idahosa: How God Saved My First Son, Feb
Lemme take it a step further… if you are the one chasing, and they aren't responding … you could be considered the creepy stalker. ????????‍♀️????????Nobody wants to be THAT PERSON! ????????????????‍♂️#justsaying .
#laurietruetalk #love #relationshipadvice#forsingles."

Photo credit: Instagram/idahosalaurie
Laurie advises that you hold out for that person who loves you deeply and is willing to go the mile with you, not one who takes you for granted because your love is clingy.
READ ALSO: 'My Best Gifts from God' – Laurie Idahosa Shares Photo of Adorable Sons
So if you are in a one-sided relationship or love life right now and you are still hoping it would work, you can take her advice.