Look Who is Enjoying Fatherhood + Expecting Baby No 2! (PICTURED)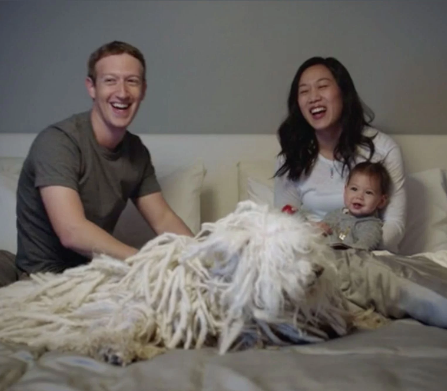 Billionaire and Founder of Facebook, Mark Zuckerberg surely is enjoying his fatherhood as he shared this playful photo with his daughter while hinting his wife, Priscilla Chan is pregnant with their second child.
Recall that the American computer programmer, Zuckerberg and Priscilla were college sweethearts before they tied the knot on May 19, 2012, the day after Facebook's Initial Public Offering.
Chan, the pretty mother of one, who is referred to as the "first lady" of Facebook works as a pediatrician in San Francisco. The pair has been extremely generous with their fortune.
READ ALSO: Mark Zuckerberg and Wife Priscilla Celebrate 5th Wedding Anniversary… Shares Very Important Lesson he Has Learnt in Marriage
"The joys of fatherhood. Stretching after a long swim and bike. Max tries to stretch like dad and kicks me in the face. Beast gets jealous and sits on my head. And one more coming soon!"
READ ALSO: Mark Zuckerberg And Wife Pledge $3bn To Help Scientists Wipe Out ALL Diseases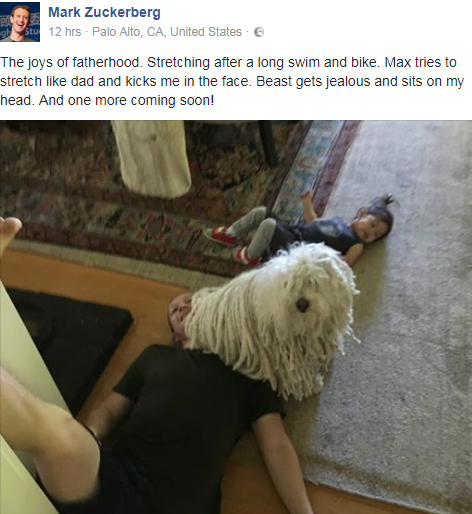 The duo are pretty much great lovers to each other. Despite his empire of thing that he is involved in, Zuckerberg spend time with his wife and daughter and can not wait to welcome baby number two.
READ ALSO:See Mark Zuckerberg's Classic Response to Grandmother Who Called Him a 'Nerd'
Mark and Priscilla have revealed that they are expecting another baby girl after fearing they wouldn't be able to have another child. They had initially thought they wont have another after little Max.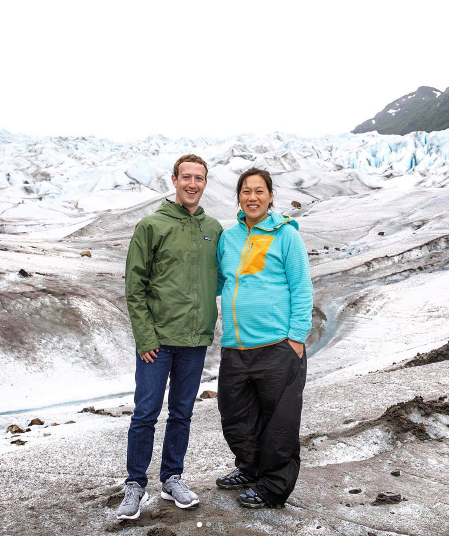 Photo credit: Facebook