UPDATE: There Is No Going Back to Ex for Mercy Aigbe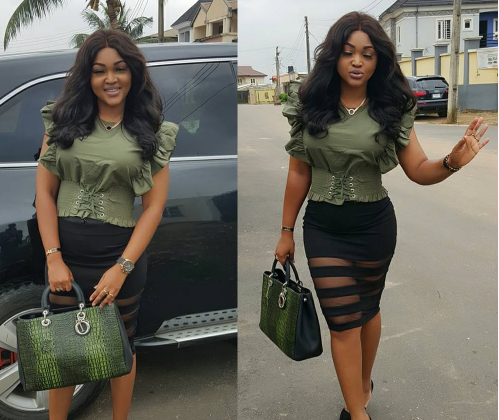 Nollywood actress and movie director, Mercy Aigbe, who is a victim of domestic violence (read here) is quite done with her hotelier ex husband, Lanre Gentry.
According to an insider, it was gathered that all efforts to reconcile the embattled couple, who share a son together, have met with brick walls, Sun News reports.
READ ALSO: Domestic Violence: Mercy Aigbe Reveals More Dirt on Estranged Husband & Shares Implicating Messages from Him
Furthermore, a reliable source from the fashionista mother of two's camp squealed that she is not ready to go back to her ex-husband but would prefer to focus on her career and take proper care of her two kids.
"Mercy hasn't gone back to her husband. She will never succumb to his pleas. She has made up her mind about that and nothing can change it. As I am talking to you, she has moved on and that is it. Even, she has resumed filming," the source says.
READ ALSO: Update: Mercy Aigbe-Gentry Addresses her Marriage Crisis | Sends an Explosive Open Letter to Estranged Husband on Social Media
However, Lanre, 50, hasn't stopped pleading for his wife's change of heart, via social media. He has also confessed to sending family members and friends to intercede on his behalf.
READ ALSO: "I have never touched her in my life" – Mercy Aigbe's Estranged Husband, Lanre
Lanre, 50, has been accused of physically abusing Mercy for many years until she couldn't take it anymore after the latest incidence of domestic violence, almost cost her her life.
Photo credit: Instagram