Marriage is not 50/ 50 – Yahushua Follower Jason Wilson Preaches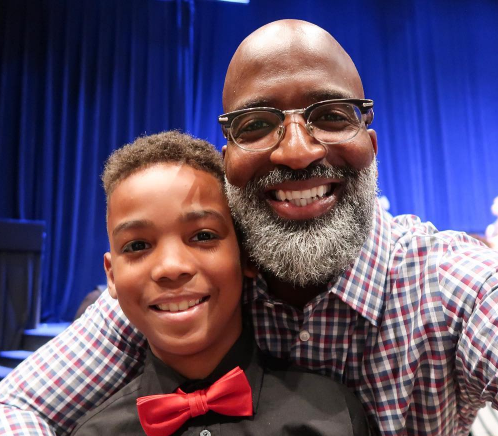 Jason Wilson, follower of Yahushua believes that marriage is not a fifty-fifty affair rather it is a hundred percent affair where both couples give their all into it together and help one another.
The father of two revealed that he has been cleaning the kitchen after his wife cooks a meal for the past 19 years and he was training his son to do same for his wife in the future.
Jason who is an advocate of saving boys through the organisation called the Cave of Adullam. It is a male Transformational Training Academy which is based in Detroit Michigan.
READ ALSO: Omoni Oboli Advises Mothers to Teach their Sons How to Cook As She Shows off Son's Cooking Skills
This organisation teaches, trains and transforms boys to grow spiritually and stay focused. The devoted Husband and father took to his Instagram to share a photo of him in the kitchen with his son and wrote:
"For 19 years, I've always cleaned the kitchen after my wife cooks, and for 19 years I rarely went to bed without a hot home cooked meal. I am training my son up to do the same for his wife. Marriage is not 50/50, it's 100/100! #TeachTrainTransform #SavingBoys"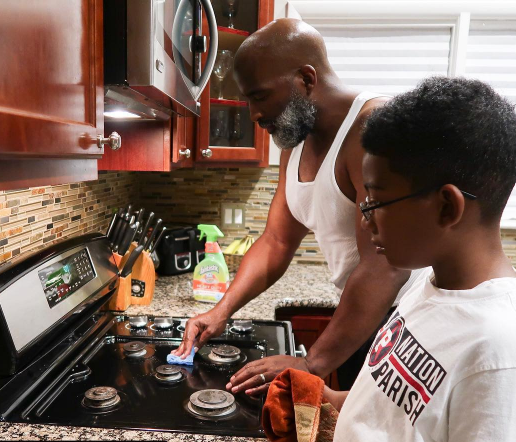 Photo credit: Instagram