Significance of Exclusive Breastfeeding to Babies – Dr. Sunday Yerumuoh Advises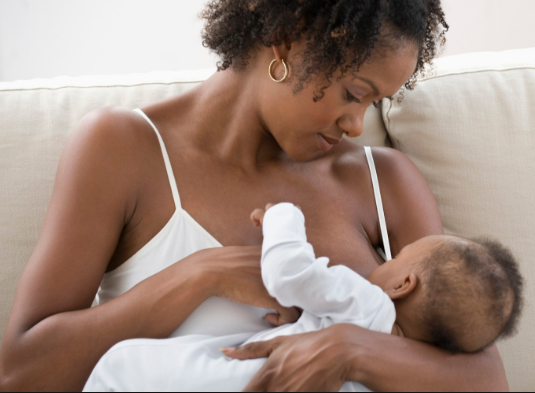 Dr Sunday Yerumuoh, the Director of Primary Health Care in Akoko-Edo Local Government Area of Edo, has advised nursing mothers to exclusively breast feed their babies for six months for their health and the babies.
In his opinion, exclusive breastfeeding of every infant for the first six months would give them access to vital nutrients for growth. He said adequate breastfeeding provides necessary nutrients in the first six  months of life that would enhance a child's physical and mental development.
SEE ALSO:Tried & Tested Tips to Wean Your Toddler Off Breast Milk (Part One)
According to Vanguard, the medical practitioner went further to emphasise on some importance and significance of exclusive breastfeeding and why it should be encouraged. He said:
It helps the newborn to develop immunity to fight diseases.
It is also vital for the health of the nursing mothers and bond mother and child.
It helps to reduce bleeding after delivery, helps in family planning and offers protection  against some diseases, including breast cancers.
It is time to fully recognise, protect and support all nursing mothers all over the world and ensure that exclusive breastfeeding works.
He called for review of the nation's labour laws and practices on breastfeeding so as to uphold the breastfeeding rights of working mothers. Yerumoh called on government at all levels.
He revealed that woman deprive their babies of  exclusive breastfeeding especially working class mothers and they are not aware of the extent to which it affects the child.
However, he request that government should strive to raise awareness on the rights of working mothers to breastfeed and the importance of exclusive breastfeeding.
SEE ALSO:7 Amazing Uses of Shea Butter Before and After Pregnancy
He also urged employers to provide liberal work conditions for nursing mothers so that they could combine breastfeeding and work together as they will be having road shows and public enlightenment programmes on breastfeeding in communities, starting from Aug 3.
"We will be engaging health workers, community leaders, youths, women, government and non-governmental organisations to foster partnership for sustaining breastfeeding."
Yerumuoh expressed the council's commitment to support the nursing mothers to breastfeed their babies with full maternity leave benefits. He made the call on Wednesday in Igarra as part of the activities to commemorate the 2017 World Breastfeeding Week with the theme: 'Sustaining Breastfeeding-Together" holding.