"The number one rule for single-mum parenting . . ." – Soon-to-be Divorced Spice Girl, Mel B Advises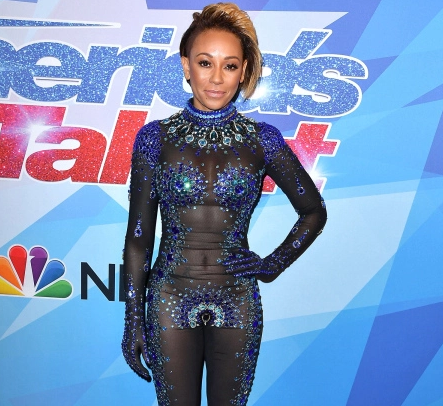 Spice girl Melanie Brown popularly known as Mel B, says she's adjusting to life as a single mom again, nearly six months after her nasty split from estranged husband Stephen Belafonte.
The 42-year-old singer admits that there is one rule when it comes to parenting as a single mom. She said the number one key is to show your children enough love and respect.
According to PEOPLE, the stunning mother of three revealed that although it is a bit tactical being a single mom to her three kids but they are great kids and they have been amazing.
"My kids are great. They're 18, 10 and 5, they're all doing amazing and they're all lovely. I just make them all listen to me," she said. "And they don't always do. I was a single parent for a long time with Phoenix, so I kind of learned that way, and moms always know best.

Phoenix, 18, is Brown's daughter from her first marriage, to dancer Jimmy Gulzar. Brown and Gulzar split about a year after Phoenix was born. There's no advice that I could give. Every mother, every parent is different.
READ ALSO: Mel B & Stephen Belafonte Divorce Update: Mel B to Pay Hubby Temporary Support
The number one rule is you show your kid lots of love and respect, and you treat your kid how you want them to treat other people."
READ ALSO:UPDATE: Mel B Obtains Restraining Order Against Nanny She Claims Had an Affair with Her Ex Husband
Melanie revealed that when she is not parenting, she likes to meditate and work on the art of Reiki, a Japanese technique for stress reduction and relaxation and all that kind of stuff.
The America's Got Talent judge filed for divorce from Belafonte in March after almost 10 years of marriage. In explosive court documents, she accused Belafonte the father of Brown's youngest child, Madison of abuse.
READ ALSO:Mel B and Stephen Belafonte Divorce Update: Couple's Finances Allegedly in Bad Shape
Recall during one of their court appearance, Belafonte denied the allegations and was awarded $40,000 a month in spousal support by a judge last month. The former couple are in court again next month.
Brown also joked that she's so happy to be single right now after a group of hunky acapella singers from the Air Force Academy finished their rendition of Some Nights on Monday night's quarterfinal episode of America's Got Talent.
Photo credit: Instagram