"The numbers don't lie"- Torrei Hart Talks About Her Ex Kevin Hart's Infidelity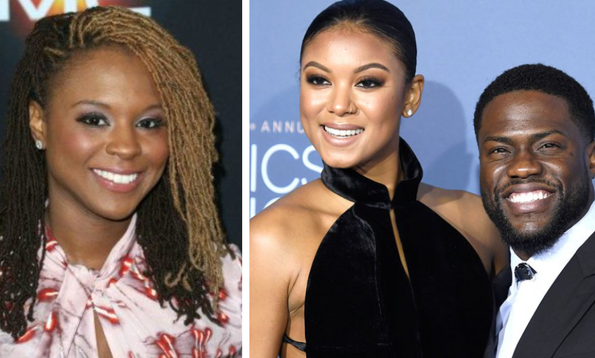 Recently Kevin Hart's wife Eniko Hart slammed his ex Torrei Hart for playing the 'victim' in their divorce (read here). Torrei has now been forced to publicly reveal that the actor's current wife was his side chick when they were married.
While celebrating their first wedding anniversary on August 14  Eniko implied that she was having a secret affair with the actor when she said been with Kevin for 8 years, yet the actor separated from Torrei 6 years ago.
In a brief chat with TMZ , the ex-wife, and mother of Kevin's two kids told a reporter on Sunday, that the numbers don't lie that Kelvin was cheating on her but she's genuinely happy for them and wishes the expectant parent all the best.
READ ALSO: Mum-To-Be Eniko Parrish & Torrei Hart in War of Words over Kevin Hart
Torrei is fierce but careful not to attack Kevin. It's clearly something she's dealt with privately in the past. According to her she is a successful business woman and does not have time to be talking trash on social media.
READ ALSO:  Cool Family! Kevin Hart Pictured With Wife, Ex-wife And Kids As He Receives Star On The Hollywood Walk Of Fame
Torrei also said she was done talking about them as the most important thing to her right now is her children and her business. She doesnt like the fact that Eniko was saying something else when she already knows the truth.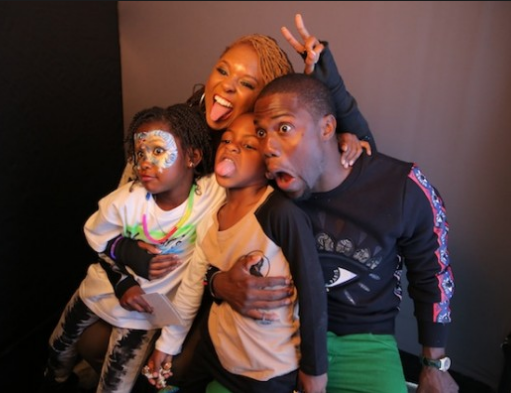 According to Torrei, her kids read the internet and see things too and may be like 'mum that's not what you told us' Because that is a lie and she would now look like a lying mother to them, this is the major reason she replied Eniko.
READ ALSO: Newly-wed, Kevin Hart Spills On Why His First Marriage Failed
Watch the interview HERE.