Eucharia Anunobi Responds to Condolence Messages over Son's Death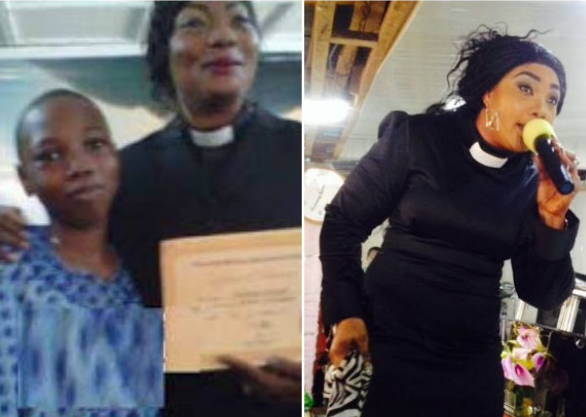 Veteran Nollywood actress and associate pastor of the Fresh Oil Ministry International Church, Lagos, Eucharia Anunobi lost her only child, Raymond Ekwu to sickle cell Anemia yesterday.
The young man was said to have died early yesterday morning from complications associated with the disorder. Speaking to NetNG on the phone, the actress said her son had passed to be with Jesus. She said:
READ ALSO: SAD! Eucharia Anunobi Reportedly Loses Only Child
"Thank you, I appreciate it, My son has gone to our place of origin (heaven) to be with our daddy Jesus, waiting for me when I eventually go there at the fullness of time."
According to her God knows best and only him can tell why it all happened the way it did. May his soul rest in peace!

READ ALSO: Single Mom & Evangelist, Eucharia Anunobi Advices On Sex, Marriage and Having Kids
Eucharia's marriage to Raymond's father, Charles Ekwu, from 2000-2009 ended in a messy divorce that saw the actress slam her husband with a N100 million lawsuit in 2010.
Photo credit: Instagram