Did You Know Breastfeeding Prevents Cancer & Diabetes in Mothers? | Dr. Stanley Nanama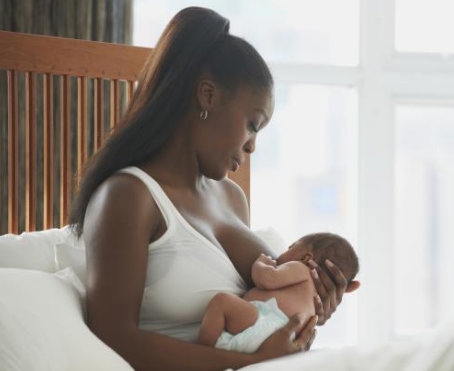 The world breastfeeding week is marked annually from Aug. 1 to 7 to raise awareness on the benefits of breastfeeding to the child among others. Quiet a number of experts emphasized on things pertaining to breastfeeding a child and having a healthy breast.
Breast cancer, causes and the prevention of breast cancer which is a common illness was also part of the focus of that days agenda. Some experts gave their opinions, research and thought about this, one of which will be made reference to in the information below.
An official and expert of the United Nations Children's Fund (UNICEF), has said that breastfeeding protects women by decreasing their risk of developing breast, ovarian cancer and diabetes,
Doctor Stanley Nanama, Chief of Nutrition at UNICEF, made the disclosure on Tuesday in Abuja at the flag-off of World Breast Feeding Week with the theme "Sustaining breastfeeding together''
Nanama explained that children who are not exclusively breastfed are denied the benefits of breastfeeding which included healthcare start in life, reinforced human system. He said breast milk provides antibodies and healthy growth and the development required by children.
The nutritionist said that breastfeeding does not only reduce the risk of cancer among mothers, but also helps to fast track reduction of excess fat from mothers after delivery.
According to the News Agency of Nigeria, Dr Nanama added that breastfeeding also contribute to the economic development of the nation, because it reduces risk of malnutrition for the child.
READ ALSO: Does Breastfeeding Make them Boobs Sag? Health Practitioner, Olubunmi Aiyedun Answers this Question
"Breastfeeding affords mothers good health; protect them by decreasing the risk of breast and ovarian cancer and diabetes among other health challenges.

Beyond the individual breastfeeding benefits, the country will also benefit from improving breastfeeding practices through increase educational attainment which optimally contributes to boost productivity,'' he said.
The nutritionist expressed concern that eight out 10 infants of less than six months in Nigeria were not exclusively breastfed, adding that this had contributed to the burden of malnutrition in the country.
READ ALSO: Breastfeeding Lowers Risk of Heart Disease and Stroke for Mothers, Study Suggests
The UNICEF official who is also a father identified children as the future of the country, he said the best legacy Nigeria could live for a better country tomorrow was to invest in interventions that promote breastfeeding.
"UNICEF has been providing technical and financial support to the government to scale up nutrition in general, especially maternal, infants and young child feeding. The practice that ensures children gets the appropriate food provided in a timely manner including breastfeeding to reduce malnutrition.

UNICEF works with the government at the state and federal level to develop Infant and Young Child Feeding Policy. It is also working with communities to remove barriers and support mothers to successfully breastfeed their children."
Nanama, who described the theme as `apt,' stressed the need for the government and development partners to highlight the importance of breastfeeding in child health and survival interventions.
READ ALSO: Significance of Exclusive Breastfeeding to Babies – Dr. Sunday Yerumuoh Advises
On the inauguration of BAI, Nanama said it was aimed at raising visibility of breastfeeding as the foundation of child survival; help in its development as well as its benefits for the mother's health.
According to him, BAI is also geared toward ensuring new financial resources for national breastfeeding programmes and supportive policy as well as strengthening political commitment.
Photo credit: Facebook