Fashion Mogul Toyin Lawani Says Single Moms Should be Worshipped | Do you Agree?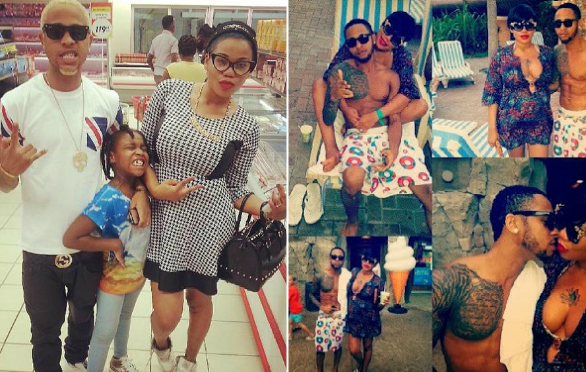 Fashion Mogul and single mother of two, Toyin Lawani believes single moms are super humans that should be worshiped and respected.
The billionaire designer who had two of her children, Tiannah and child star Lord Maine for different fathers, believes that single mothers are kings and queens.
According to her, parenting is so crazy and being a single working mom deserves her respect.
The serial entrepreneur said single mothers go through a lot to be there for their kid or kids.
READ ALSO: Business Mogul Toyin Lawani Trolled for Having 2 Kids with Different Fathers | Read her Epic Response
Tiannah empire as she is popularly known took to Instagram and shared a short video of herself talking about single mothers and wrote an explanatory caption.
Read what she said below:
"Single Mums Are super humans????????????put some Respect on their Names,They Are Queens and kings you couldn't Be????????????????????????They are to Be worshiped.

You can be single By Death,divorce or other personal Reasons,two kids from different Dads?That doesn't mean society should put you down,you didn't kill anyone,live your life.

When you die,you die Alone,They won't Go with you,Your situation doesn't mean that a married woman is even Better than you? No,Don't forget most of them Are suffering and smiling.
READ ALSO: Toyin Lawani Pens Inspirational Note to Single Mums as She Celebrates Accolades for her Work
And most Are Happy cause of their maturity to make it work or Guidance from Gods words,life will always throw its curve balls,just dodge the ball and throw it back.

That's doesn't mean you can't find love again or shouldn't try again,just set your Rules from then onset and know how to Hide it from the peering Eyes of the world.

Stand up for your Kids and never lose your voice,Remember what Rocks your Boat, might not Rock mine,from life lessons,have learnt to put all my hopes in God not man,I trust only my kids.
READ ALSO: Celebrity Stylist, Toyin Lawani, Spills on Her Battle With Fibroids While Pregnant
Single Mums Are more than someone that's been handed bread daily,Parenting can Be so crazy,Not to Talk of mixing it with work,that Alone makes me Respect Any mom????????

Most men Go off and leave you to care for the kids,comes back at night and kiss them while sleeping already,that woman went through hell all day,strike a balance,

Most people like to take,but don't want to give✊️ you Are strong enough to Rule your own world,nah don't let them Beat you down,Nothing should distract you From your mission in life,

Always Double up your hustle and Never ever lose focus of The Goals,Remember you have a King or Queen To Raise,work for your future now,we never know when tommorrow comes,

The LEGACY IS KEY????????????????TALKING FOR ALL THE VOICELESS REAL HARDWORKING BADDASS MOMS OUT THERE,I LOVE YOU ALL????KEEP PUSHING ,YOU WILL GET THERE.#HARDWORKPAYS#KINGOFALLQUEENS."
Do you agree? Share your thoughts.
Photo credit: Instagram