Kim Kardashian Addresses Speculations About Her Laziness & Lack of Talent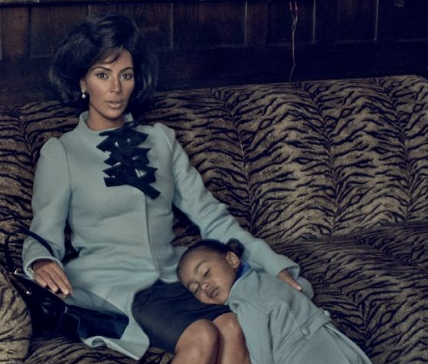 Kim Kardashian-West is the cover girl with her daughter North for the September 2017 issue of Interview Magazine and she addressed some of the criticism against her, especially suggestions that she is lazy and making money from having no talent.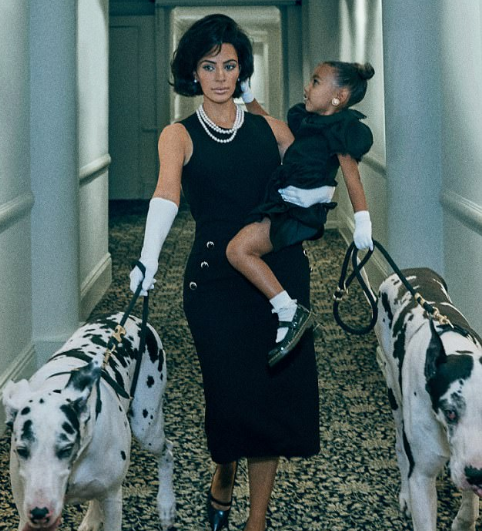 Dismissing this, the reality star said;
"I used to say, I love being underestimated. But now when I hear, They're so not talented,—ten years into it—I'm kind of like, Okay, give a girl a little respect. If I'm so not talented, if I do nothing, then how is my career my reality?

And I poke fun at it, like when I was on the cover of Forbes I posted the hashtag #NotBadForAGirlWithNoTalent. I don't mind being underestimated because it does fuel me.
READ ALSO: "3 down, a life time to go"- Kim Kardashian Celebrates Wedding Anniversary with Hubby Kanye West
But after a while, I do feel like, C'mon, you can recognize a little bit. You can say a lot of things about me, but you cannot say I don't work hard. I don't sing. I don't dance. I don't act. But I am not lazy."
READ ALSO: Not For Kids! Kim Kardashian Responds to Backlash For Dressing up North Inappropriately
In case you did not know, Kim has ventured into a lot of businesses in the past before she even became popular, she did everything from endorse a cupcake mix to travel to Vegas to open up the Sugar Factory.
According to the mother of two, on doing Television reality show, she wanted it because she felt it would boost her family clothing line and as a matter of fact that has helped the family endorsements to push forward.
READ ALSO: Cute Cousins Alert! Kim Kardashian Shares Photos of North West and Penelope Disick
So if you think the stunning working mother is lazy, she says if she is not doing what she is doing now, how has her career become a reality then? Well Kim says she can be a publicist even if she lacks talent.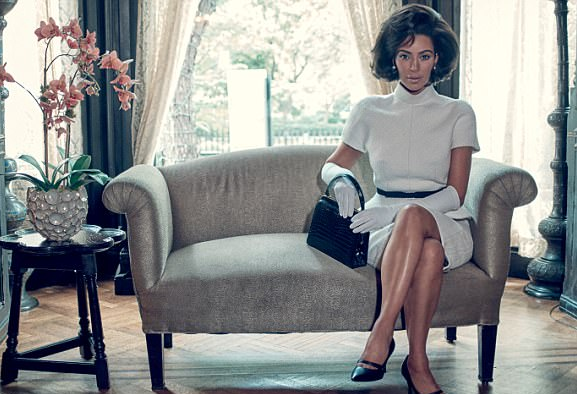 Photo credit: Instagram