"Pain can be an asset"- Stella Damasus Has Some Advice on Overcoming Pain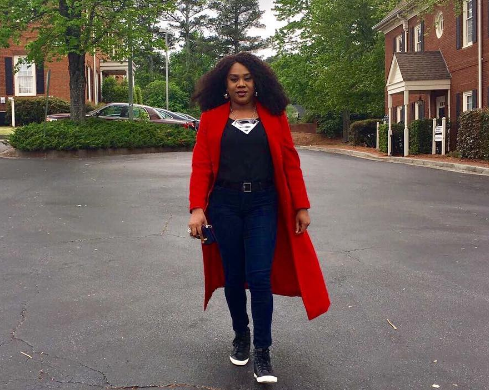 https://www.instagram.com/p/BYbeQysDwC2/?taken-by=stelladamasus
Nollywood actress and blogger Stella Damasus is one celebrity who has over time received a lot of backlash from media social media and maybe the public. From her marriage to Jaiye Aboderin, to his death to her getting married again, every of her major steps has received backlash, and the actress has felt the pain.
In an Instagram post, the mother of two revealed that the pain she went through and how she dealt with it in two ways, according to her it helped her grow.
READ ALSO: Why Mother Of 2, Stella Damasus Says Getting Married 3 Times Was Worth It
"2 things that have helped me grow.

1. Your pain can become an asset to someone else who will go through the same challenge you faced. Use it to help others and become an authority in that aspect.
READ ALSO: Fans Troll Stella Damasus After She Posted a Photo of Hubby, Daniel and Offered Relationship Advice | See Her Responses
2. Turn your pain into profit by creating and selling a blueprint of how to overcome and handle the challenge for a better result. #blueprint #profit #entrepreneur #leader#influencer #branding #stelladamasus #usa#nyc #african #excusemyafrican"

Please read carefully and share the information, it may help someone who might later go through such pain so as to avoid the same thing from happening."
READ ALSO: Daniel Ademinokan Pens Loving Message to Wife, Stella Damasus on Her Birthday
This generation craves stories so selling your story and making good cash from your pain could be the way to go.
And if you're ever wondering how that will work out, just look at Vlogger Toke Makinwa, she has become "a bestselling author" from her pain.
Winks!
Photo credit: Instagram