Nigerian Doctors Commence Indefinite Strike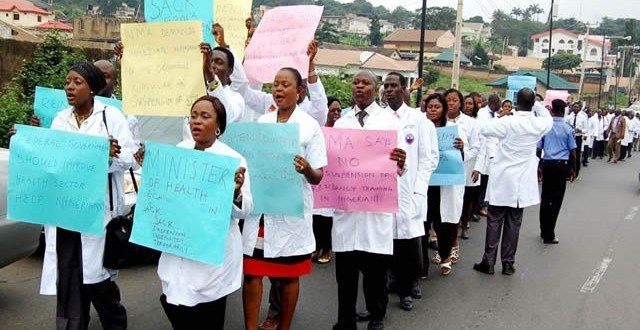 National Association of Resident Doctors of Nigeria (NARD) on Monday morning directed all its members across the country to embark on total and indefinite strike action until further notice.
The directive was issue at the end of the marathon National Executive Council (NEC) meeting held in Abuja which ended at 4am on Monday, 4th September, 2017.
READ ALSO: 7 'Normal' Symptoms That May Require Taking Your Child to the Doctor Promptly
John Onyebuchi, NARD President in a brief chat on the outcome of the heated deliberations, disclosed that the Council-in-session rejected the offer from the Federal Government:
"Rising from our NEC meeting, which started by 7pm yesterday (Sunday) and ended 3am today (Monday), NARD has resolved to reject the promissory offer from Government, and proceed on total and indefinite strike action until all items in her demand list for strike action are resolved by Government."
READ ALSO: When To See The Doctor About Your Child's Fever
The meeting between Federal Government and the striking Resident Doctors is expected to continue on resumption from the Sallah break.
The strike action is expected to adversely affect healthcare in public secondary and tertiary hostpitals in the country, particularly the teaching hospitals.
READ ALSO: Khloe Kardashian Reveals Fertility Fears after Doctor Reveals Ultrasound Result
We hope this can be resolved as soon as possible.