Pink Recalls the Day Her Daughter Called Herself Ugly | Watch Video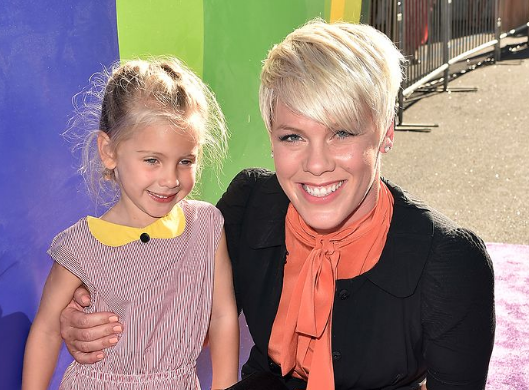 Singer and mom, Pink is passing a message of true beauty and self love to her supporters starting with her daughter, Willow Sage Hart who called herself ugly.
According to The 37-year-old singer who stopped by The Ellen DeGeneres Show, she said when her daughter told her that, it hurt her so much that she even cried when she went home.
"Out of the blue, she just said, 'Mama?' I said, 'Yeah, babe?' She goes, 'I'm the ugliest girl I know, "I was like, 'What are you talking about? You're incredible. I made you, you can't say that!' "

Actually, I didn't say anything because I was so speechless and I didn't want to 'mom her' and start preaching to her and not be effective at all, so I just stayed quiet.
READ ALSO: Proud Mama! Pink Shares Breastfeeding Photo of her New Son
I said, 'Why do you think that? Did someone say that to you? What's happening?' And she's like, 'I just look like a boy with long hair.' I didn't know what to say. And I went home, I cried, and I made this Word document."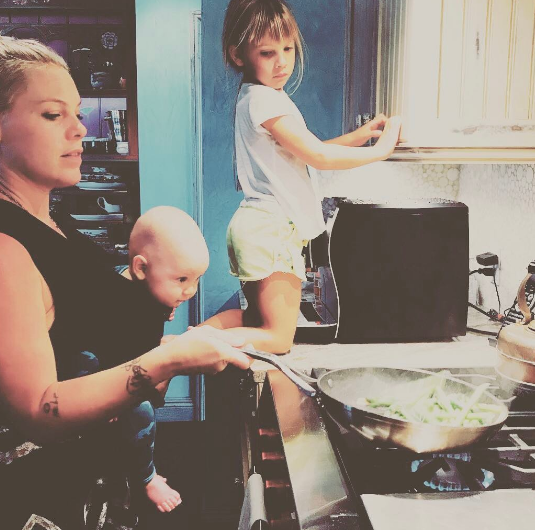 Pink's Word document was intended as a presentation to her daughter about beauty and self-acceptance, something the singer is extremely passionate about, saying she "will not" conform to standards that she feels don't fit her personality.
READ ALSO: Pink Welcomes Baby Boy With Husband Carey Hart
"I get my feelings hurt all the time. It doesn't feel good to hear mean things about yourself, but if you're human, you're going to hear it. If you're past the age of 12, you will, at some point, be heartbroken by someone else. So I'm just trying to make [Willow] more resilient."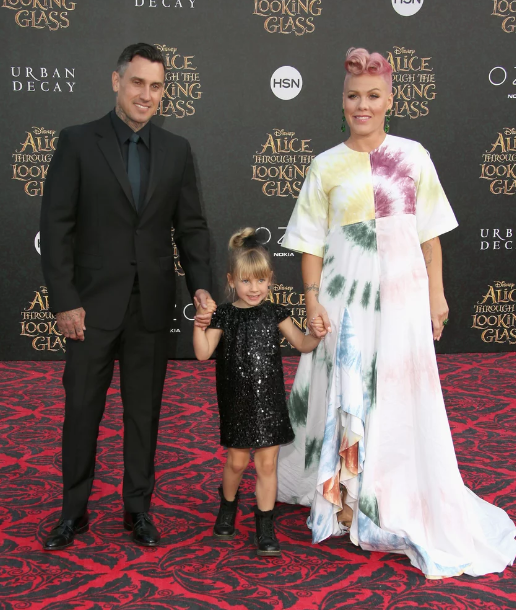 The mom of two also shared some adorable details about breastfeeding her second child who is just 8-month-old, Jameson Moon Hart. According to her people have strong opinions about things that don't affect their life at all.
"People have strong opinions about things that don't affect their life at all, something she has been extremely honest and open about on social media. I'm feeding my kid … would you rather him scream? Because he's very capable of that."
READ ALSO:Baby Number 2: Rockstar, Pink, Reveals Baby Bump!
The songstress and her beau, Carey Hart got married in  2006 and have two lovely kids. The pair are so much in love and are obviously doting parents to their lovely kids.
More photos below: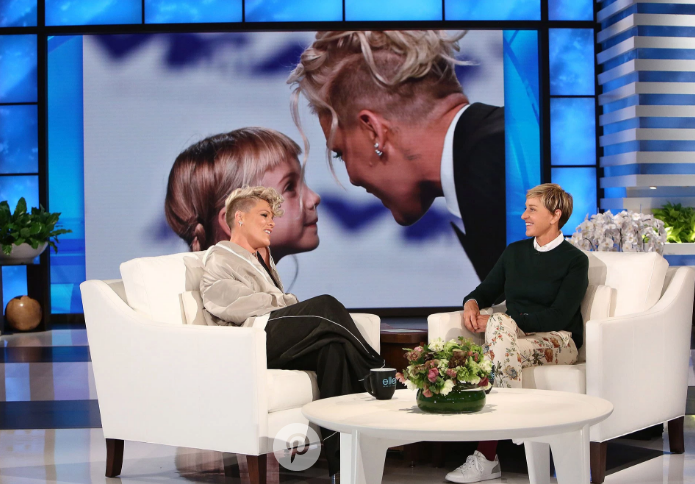 Watch the video below:
Photo credit: Instagram