Possible Pedophile Attempts to Woo Shina Peller's 11-Year-Old Daughter On Instagram | See Mum's Reaction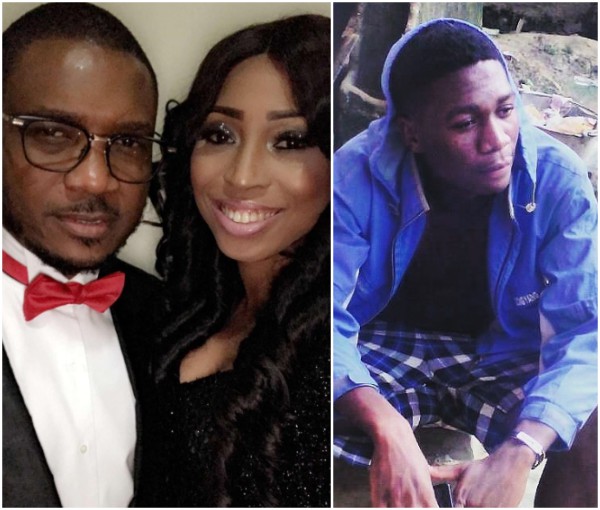 Naomi Peller, 11-year-old daughter of popular Quilox Night Club and Aquila Records owner, Shina Peller made her debut in the Nigerian music industry with her single, 'Believe'.
The beautiful youngster had media rounds a day ago in Lagos to promote her budding career as a singer and shared a photo from the interview on her Instagram page.
READ ALSO: Giving Your Child a Smartphone: Parents Explain The Pros & Cons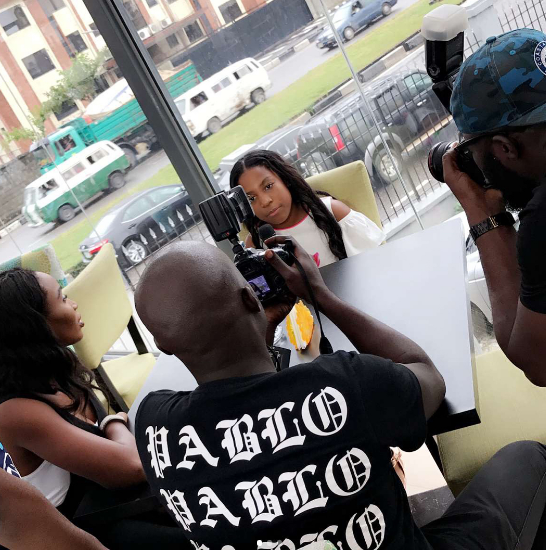 A fully grown man identified as Richardorichy deemed it fit to reach out to the underage girl in her comment section, asking, "Will you be my love?"
Immediately her mother, Ayobola, who turned forty (40) in April spotted the comment and cautioned him.
READ ALSO: Mums Share: How to Initiate Sex Education With Your Kids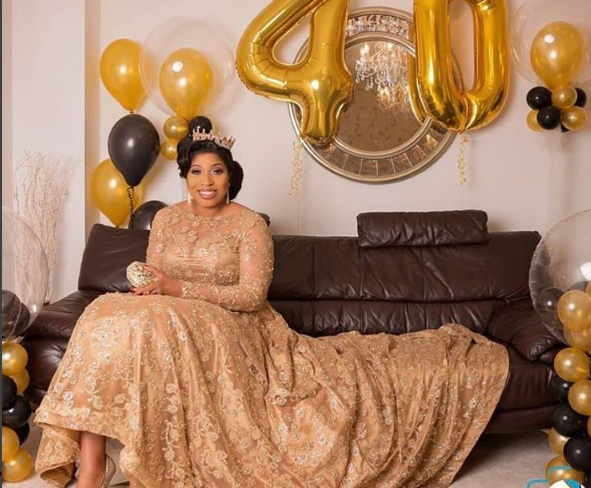 She wrote: "This is her Mum. She's an 11 year old child. Please don't write such comments to her or on anywhere on her page."
READ ALSO: WATCH: Man Shows How Easy It Is For Pedophiles & More to Prey on Teen Girls Online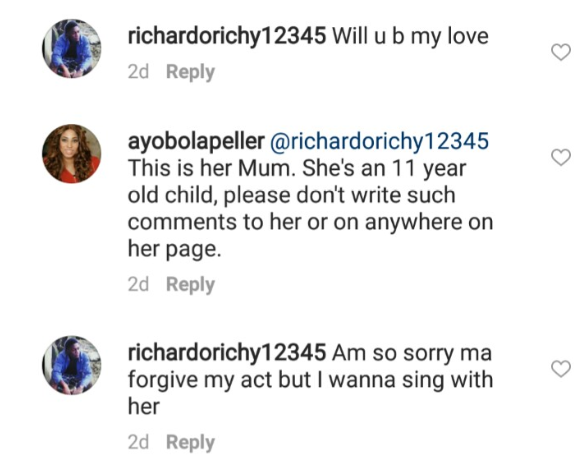 READ ALSO: 10-Year-Olds Caught Sexting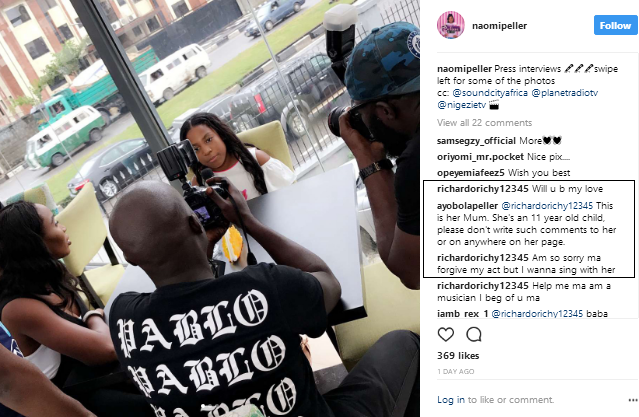 Photo credit: Instagram