8 Benefits of Having a Cesarean Section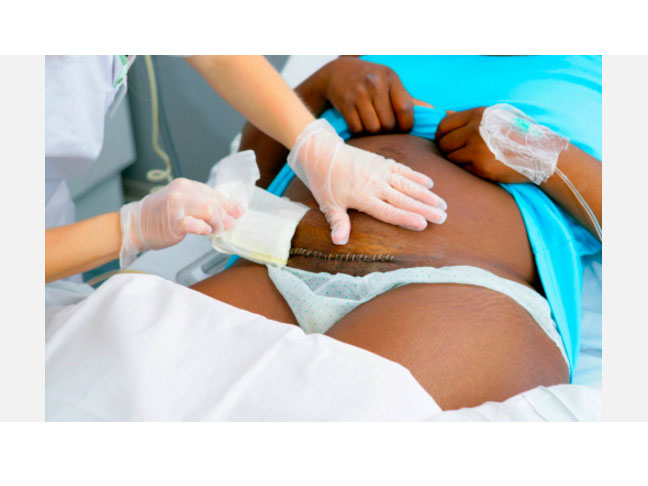 Mark Wealth
A Cesarean section is the method whereby a baby is delivered through the mother's abdomen as opposed to the vagina which is the natural or normal method of delivery. There are a number of reasons why a pregnant woman would choose or agree to be delivered of her baby with the surgical C-Section method.
She could be infected with HIV or some other STI, have diabetes or problems with her placenta, be expecting multiple babies or a large baby – larger than her pelvis or the position of the baby might be such that vaginal birth would be very difficult or risky.
She may just be scared of vaginal birth and as such prefers a C-Section. Whatever the reason, she would be enjoying some benefits she might not get if she were taking the vagina route.
SEE ALSO:9 Healthy Activities To Kill Time as Your Due Date Approaches
1. It's Safer
If it's the doctor that recommends it, it's probably because he has seen that this is the safer route for both mother and child's health/life.
2. No Episiotomy
The injuries that would normally occur with vaginal birth will be avoided. This is when the perineum or tissue between the vagina and the anus tears as a result of the baby making its way out of the womb.
3. No Recovery Pains
There will be some pains with both vagina and C-Section but the added pain of recovering from bruises or stitches to the perineum and vagina would be absent with the C-Section method.
4. No Painful Contractions
That's right. The mother will not have to go through the painful process of labour contractions. This is hopefully if the C-Section was planned from the onset and not an after thought -after going through prolonged labour trying the vaginal delivery.
5. Foreknowledge of Exact Time of Delivery
With the vaginal method, there is a level of uncertainty given the possibilities of prolonged labour. This can be avoided and plans can be made with the certainty that the baby will arrive at a precise time if there is a planned C-Section.
SEE ALSO:First-time Mums: 11 Things You May Not Have Been Told About Labour
6. Baby's Natural Shape of Head Is Unaffected
With vaginal delivery, the process of squeezing through the vagina coupled with the doctor/mid-wife's handling might change ghetto structure or shape of the baby's head but with a C-Section, everything retains its normal shape.
7. No Urine Issues
With vaginal birth, there is the almost certain occurrence of urine leaking out involuntarily when the woman laughs or coughs. Moreover, the urine could cause a painful stinging sensation whether voluntary or involuntary because of those bruises and stitched to the vagina. With the C-Section method, all this is avoided.
8. Reduced Recovery Time
Generally, it takes a shorter time to recover fully from a C-Section than from a vaginal birth.
Of course, there are disadvantages of having a C-Section but you've got to admit that if there's a medically proven reason to take this route, the safety of both mom and baby should outweigh any disadvantages. Whatever route you choose, this should be the ultimate end: the safety of mom and child.
SEE ALSO:10 Medical Reasons a Pregnant Woman May Be Scheduled to Have a C-Section
What's your take on the subject? Let's hear it in the c-section…sorry, the comments section below.