Jay Z's Mom Gloria Carter Opens up About Coming out as a Lesbian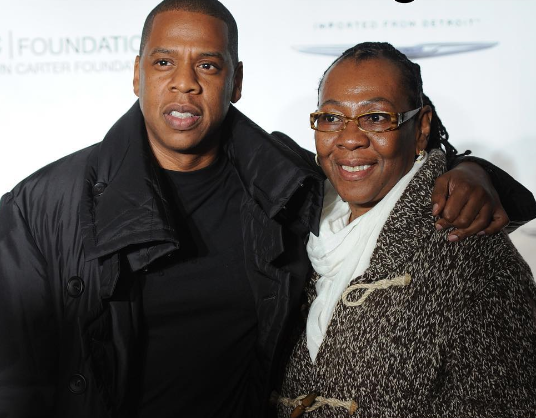 It is not an easy task opening up to a loved one or anyone to tell them that you're gay, but it is definitely a relief once the secret is out.
Rapper Jay-Z's mother, Gloria Carter opened up about what it was like when she came out to her son about her choice of sexuality in a recent interview with D'USSE Friday podcast.
"I just finally started telling (Jay) who I was. Besides your mother, this is the person that I am. This is the life that I live. My son started actually tearing.

'Cause he's like, 'That had to be a horrible life, Ma'. I was like, 'My life was never horrible. It was just different.' So that made him want to do a song about it. I was never ashamed of me. In my family, it was something that was never discussed."
Gloria said opening up to her son made him want to do a song about it after she was able to make him understand her life was not as horrible as he thinks but just different.
READ ALSO:Is Jay Z Finally Admitting He Cheated on Beyonce in New Album?
The doting mom and grandmom also disclosed why she choose to share this with the world, even though she was going to face criticism. She was tired of hiding.
"I'm tired of all the mystery. I'm gonna give it to 'em. I don't have to worry about anybody wondering if I'm in the life or not, I'm gonna tell them.

So now that I told you, what do you have to talk about? So now maybe you can focus on the phenomenal things I do, so focus on that…Now it's time for me to be free," she said.
READ ALSO: JAY Z Finally Talks About That Elevator Fight with Solange Knowles | Details
Listen to Gloria Carter's podcast with D'USSE below:
https://soundcloud.com/dussefriday/the-gloria-carter-episode
Photo Credit: Instagram