Laurie Idahosa's Weight Loss Message Is Extremely Inspiring | See Photo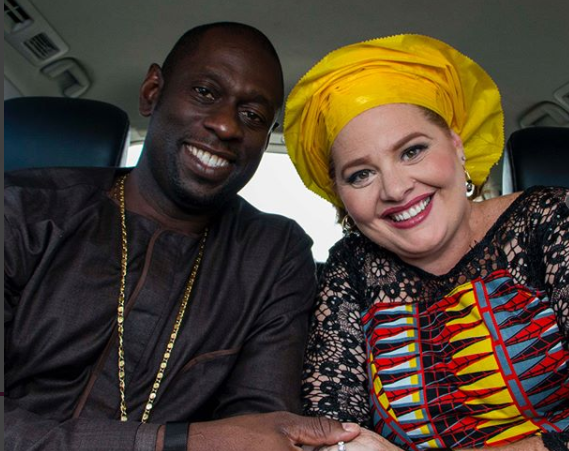 https://www.instagram.com/p/BYz6Ik7hrBn/?hl=en&taken-by=idahosalaurie
Laurie Idahosa, the wife of the first son of Bishop Idahosa of blessed memory, the founder of Church of God Mission, known for inspiring women with her life-transforming write-ups and has contributed articles to numerous publications.
A few hours ago, the motivational preacher and mom took to her Instagram page to share on her weight loss journey after undergoing a successful surgery.
According to the stunning mama, after the surgery, she was mostly sedentary, on all kinds of meds and was eating loads of 'unnecessary American goodies', without minding the effect it would have on her.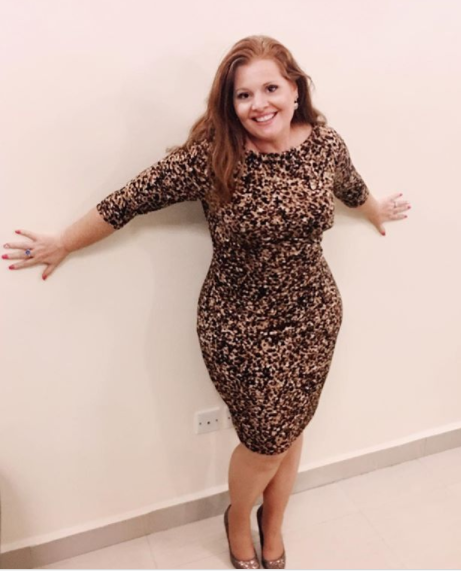 READ ALSO: "One-Sided Love Just Isn't It…" – Relationship Hard Truths by Laurie Idahosa
Hence, she gained a lot of weight.
Sharing a recent photo of her amazing figure after rigorous exercise and eating the right food, Laurie wrote;
"So… this picture is soooo not one I'd normally post…. I've never been one for the "modeling pose" "slay mama"' kinda pics… ❤️If you notice, you can hardly find a picture of me without other people in it! ???? .

This one however is a testimony. When I returned from the US this summer, I had gained quite a bit of weight. After my surgery, I was mostly sedentary, on all kinds of meds and I was eating loads of unnecessary American goodies, without regard to the effect it would have on me.
READ ALSO: 'My Best Gifts from God' – Laurie Idahosa Shares Photo of Adorable Sons
When I came back in August, NONE OF MY CLOTHES FIT! I was DETERMINED to take the weight off! I couldn't be wearing sweat pants and big tops all the time.

Well… I'm not completely there yet, I've got a ways to go, but, I am finally seeing some progress. Thank God for Grace to make the right food choices and to put exercise back into my daily routine."
Not forgetting to appreciate her loving and supporting hubby Feb Idahosa, who continued to love her despite her weight gain, Laurie added;
READ ALSO: Twitter User Celebrates Wife's Curves and Some Don't Like It
"Thanks also to my husband @febidahosa for always loving me, no matter how I looked. I'm thankful also for the people around me who are truly helping me… like yesterday…. I soooo wanted these chocolate covered almonds…

Osagie begged me not to buy them. I did it anyway and thanks to his encouragement, only took one before discarding the rest of the bag.

???????? Little choices bring big results! I'm still hoping to reach my 2017 weight loss goal, even if my summer put me back further than I planned for… Maybe one day, I will have the courage to post a before / after picture."
READ ALSO: Laurie Idahosa: How God Saved My First Son, Feb
Laurie also serves as the Senior Pastor of Church of God Mission, Church Unusual (Benin City).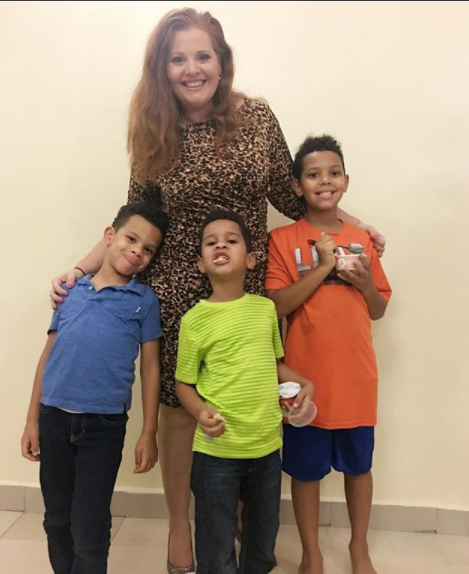 When they marked their 14th anniversary last year, Laurie shared their story to parenthood via her blog – www.laurieidahosa.com.
She shared on their love story, struggles, how they waited for years to be parents, and so on.
"The doctor told us that both he and I had very serious fertility issues and that we would never be able to have a child without In-Vitro Fertilization (IVF). The doctor looked at us both in our eyes and told us that we were 99.9% infertile.

Following the logical path of thinking, we decided to embark on the journey of IVF. The next year, we gathered our money together from some investments we made before marriage and went for our first treatment.

After $25,000, injections, surgery and so many stories that ought not to be told, we did our first embryo transfer. 2 weeks later, so full of hope, we went back to see if we were pregnant and my world crashed again; it didn't work!

We repeated this process several times over the next few years, each time ending in disappointment."
READ ALSO: Laurie Idahosa: An American Answers Questions About Her Marriage To A Nigerian On Twitter
She continues;
"After four failed IVF attempts, my husband and I decided to find another hospital which had a statistical track record of better outcomes. We went to New York Presbyterian Hospital, Cornell University. This time, IT WORKED!!!!!

I was finally pregnant! Hallelujah!

I carried that pregnancy like someone carrying an egg with a spoon; very delicately… although we were based in Nigeria, I refused to travel back during that pregnancy. I followed every instruction and went for every doctor visit. I was ready to be a healthy mom with a healthy baby.

On July 3, 2007 after a long labour and eventual CS, I gave birth to the most handsome baby boy."
"He was the first grandson born to the late Archbishop Benson Idahosa!

The doctors asked to monitor him overnight in the NICU because he was born via CS. We were so excited to have him that we didn't give it a second thought. Early the next morning, the head nurse came to my hospital room and asked us to rush to see him. She told us that he was having trouble breathing and sustaining a blood pressure.
READ ALSO: See Lepacious Bose's Self-Motivation for Weight Loss Journey
What happened next, one could never have prepared for.

We watched our miracle baby die.

Benson Idahosa III, lived for only 12 short hours.

The first time I held my miracle baby in my arms was when he was dead.

Throughout the grieving process, we discovered that there was a grace upon our lives that man can never give. We cried desperately; deep tears that I never knew I was capable of crying. "
Today, Laurie and Feb who have been married for 15 years are blessed with three miracle boys, Benson, Feb Jr., Nathaniel, and Judah.
Photo credit: Instagram