Mel B Seeks Her Late Dad, Martin Brown's Forgiveness in Emotional Tribute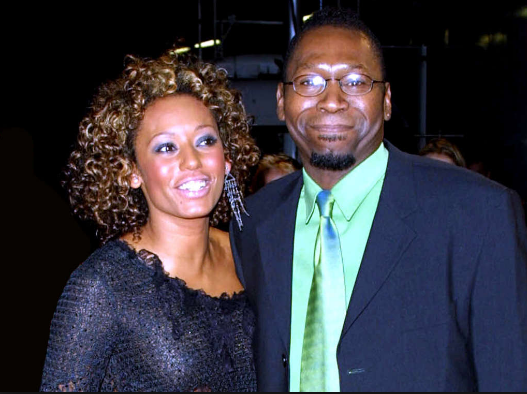 https://www.instagram.com/p/BZH6cNbFnis/?taken-by=officialmelb
Spice girl Melania Brown aka Mel B has penned an emotional tribute to her late father, asking for his forgiveness and citing him as the reason she turned her life around earlier this year.
Martin Brown, who passed away at age 63 after a 5 years battle with multiple myeloma cancer has two daughters Melania and her younger sister, Danielle Brown.
Melania who is still undergoing her divorce with estranged hubby, Stephen Belafonte after accusing him of sexual and domestic violence misses her dad's encouragements.
She shared an image which made reference to losing a dad and wrote a touching piece remembering the times he stood by her and asked him to forgive her mistakes.
READ ALSO: UPDATE: Stephen Belafonte Reacts to Mel B's Allegations on Domestic Abuse & Sexual Exploitation
Read what she wrote:
"The pain of losing my daddy is beyond anyone could ever understand, but in the midst of all my raw emotions and pain of his passing, he gave me the clarity and strength to set my life on the right track.

And I'm sooo thankful of this awakening. From march 4th when he died, I now live in my truth with no shame the life every girl/daddy's girl should live, and that's a life with no fear or disrespect, but a life with ONLY love and respect and honesty.
READ ALSO: Mel B & Stephen Belafonte Divorce Update: Mel B to Pay Hubby Temporary Support
Dad I love you but I would give anything just to talk you one last time just so you no how much I truly love you and for you to no I'm now living THAT life and no matter what anyone says or anyone does.

I will ALWAYS and forever only live this way so I hope you forgive me for my mistakes and trust in me that my eyes are now wide open and I want to do you proud from here on in!!#betterlatethannever #ripdaddy#imissyoueverysingleday #thepainisreal ????????????."
READ ALSO: "The number one rule for single-mum parenting . . ." – Soon-to-be Divorced Spice Girl, Mel B Advises
Mel B is a single mother of three children with one from her estranged hubby Stephen Belafonte.
Photo credit:  Instagram